Terra Lycos launches enterprise services unit
Web portal company Terra Lycos is unveiling Terra Lycos Enterprise Services, a new-business unit set up to capitalise on the...

Download this free guide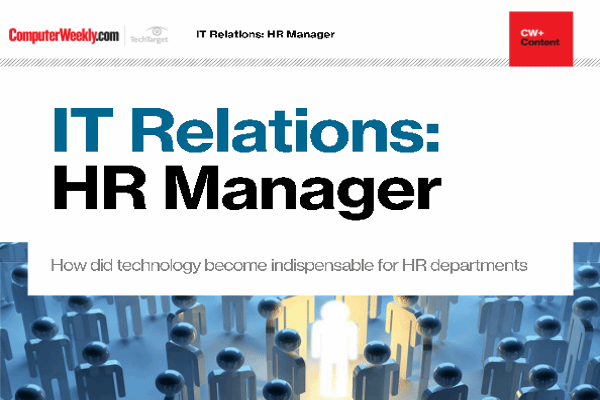 How did technology become indispensable for HR departments
HR and IT departments have begun to work closely together over the last few years. While HR historically has often received limited attention, companies now understand the key role the department plays in the business.
By submitting your personal information, you agree that TechTarget and its partners may contact you regarding relevant content, products and special offers.
You also agree that your personal information may be transferred and processed in the United States, and that you have read and agree to the Terms of Use and the Privacy Policy.

Web portal company Terra Lycos is unveiling Terra Lycos Enterprise Services, a new-business unit set up to capitalise on the company's own experience with running large Web sites.



The unit will target companies with Web sites that serve more than one million pages per day. It offers managed Web hosting together with extras including content for Web sites and Web tools such as search, message boards and chat boxes.

Hosting with Terra Lycos will cost $20,000 (£13,700) to $150,000 (£102,700) a month, depending on the size of the Web site. Terra Lycos personnel will manage hardware at a Cable & Wireless data centre, said Nick Werthessen, group product manager for the Terra Lycos Enterprise Services group.

"We are one of the largest managed hosters in the world today, we just happen to manage our own sites," said Werthessen, adding that Terra Lycos has about 50 different sites. "Those sites incorporate a variety of technologies and that variety is a source of strength for us in managed hosting."

The hosting market is crowded already, with big players such as WorldCom, but Terra Lycos believes it has value to add, for example, in the arena of search services. Tom Wilde, general manager of search services for Terra Lycos, said, "It is an alternative to buying complex and expensive search software."

Pricing for the search offering, called InSite Enterprise, can range from $5,000 (£3,500) to $60,000 (£41,000) a month, depending on the number of pages in a site and the query volume. Lycos can host the search results page with the customer's look and feel.

Message boards and chat boxes, hosted at Lycos in the customer's layout, cost from $4,000 (£2,740) up to $40,000 (£27,390) a month, depending on traffic.

Pricing for news and stock quotes, which Terra Lycos gets from its financial portal and from Wired News, depends on the number of visitors to a site and can range from $2,000 (£1,370) to $15,000 (£10,270) a month.

Initially, the new Terra Lycos offerings will only be available in the US, but expansion to other countries, including Europe, is planned.
Read more on IT jobs and recruitment