N+I: VeriSign expands managed security services
VeriSign is announcing an expansion of its managed security services offerings at the Networld+Interop conference in Las Vegas,...

Download this free guide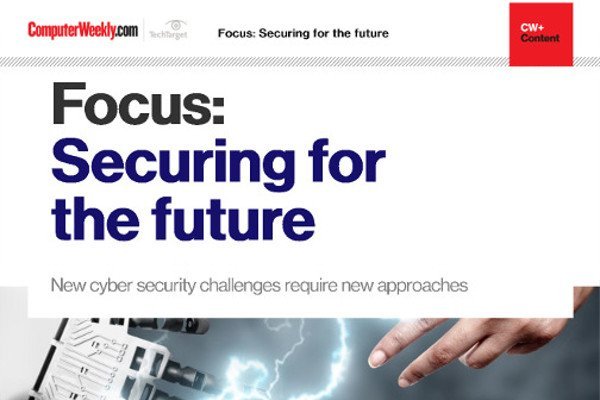 New technologies: a source of threat as well as a solution
Learn about fighting the ever evolving ransomware, IoT botnet malware and data manipulation attacks.
By submitting your personal information, you agree that TechTarget and its partners may contact you regarding relevant content, products and special offers.
You also agree that your personal information may be transferred and processed in the United States, and that you have read and agree to the Terms of Use and the Privacy Policy.

VeriSign is announcing an expansion of its managed security services offerings at the Networld+Interop conference in Las Vegas, adding a full complement of services, including managed firewall, antivirus and intrusion detection.



The announcement signals the full integration into the company of Exault Internet Security Systems and Telenisus, companies that VeriSign acquired last year, according to Robert McCullen, vice-president of marketing.

The two companies bring a combination of security and network consulting and managed security services to VeriSign that the company plans to use for the new services, he said.

The company also announced partnerships with ActivCard, Check Point Software, Nokia, Counterpane Internet Security, Enterasys and NetForensics that will allow it to offer products and services from those companies through its consulting and services division, McCullen said.

VeriSign will be expanding its existing roster of managed services - which already includes managed SSL (Secure Sockets Layer), managed PKI (public key infrastructure) and managed DNS (domain name system) - to include managed firewalls, VPNs (virtual private networks), intrusion detection, antivirus and content filtering, McCullen said.

The new services are aimed at enterprises, which are, increasingly, looking to outsourced security services.

Though the services and consulting divisions make up about 10% of the company's revenue, VeriSign expects that to increase in coming years, McCullen said.

VeriSign's entry into the managed security services market makes sense for the company, said Laura Koetzle, infrastructure research analyst with Forrester Research.

Its competence in the DNS and certificate businesses doesn't necessarily mean it will be a good managed security services company, she added. The combination of integrating the new companies and services, and dealing with partners and clients means "there are a lot of potential for things to go wrong," she said.

However, she added that VeriSign has acquired a number of companies over the years and has been mostly successful.