Teen hackers dispel the myth of the lonely nerd
The stereotype of a hacker is of a spotty, sixteen-year-old male who lacks the social skills to cope in the outside world. But...

Download this free guide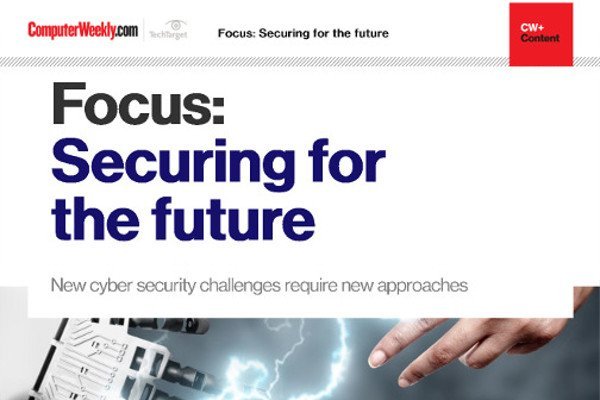 New technologies: a source of threat as well as a solution
Learn about fighting the ever evolving ransomware, IoT botnet malware and data manipulation attacks.
By submitting your personal information, you agree that TechTarget and its partners may contact you regarding relevant content, products and special offers.
You also agree that your personal information may be transferred and processed in the United States, and that you have read and agree to the Terms of Use and the Privacy Policy.

The stereotype of a hacker is of a spotty, sixteen-year-old male who lacks the social skills to cope in the outside world. But according to Dan Verton's book, The Hacker Diaries: Confessions of Teenage Hackers, hacking is now widespread and has become a favourite pastime for a growing number of teenagers, writes Nathalie Towner.



Verton's book, which focuses on the exploits of a series of code-happy US teenagers, aims to dispel the myth of the lone computer nerd and take the reader into the mind of youngsters who are obsessed with trying to hack into other people's IT systems.

Verton starts his account with the Milwaukee-based "414s" which was one of the first teenage hacker groups to gain notoriety in the US. Its members were arrested by the FBI in 1983 and convicted of breaking into more than 60 computer systems. He believes that this group was pivotal in increasing awareness of computer hacking, software cracking and Web site defacement. Their case made it apparent that all sorts of US teenagers were attracted to this sub-culture.

In the first five months of 2001, hackers defaced more than 6,000 Web sites. Teenagers, or hacking groups comprised mostly of teenagers, conducted the vast majority of these defacements, according to security experts and the FBI. The book explores social issues, explains what motivates hackers to strike, and tells the life stories of the rank and file of the teenage hacker sub-culture. It also includes interviews with FBI agents who successfully infiltrated hacker chatrooms.

The book asks why these apparently normal teenagers got involved in hacking in the first place. Verton looks at how they think, what it was like for them growing up, and finds out what the internal and external pressures were that pushed them into the hacker underground - and what they found once they got there.

In one chapter Verton describes the lives of two young boys who lived hundreds of miles apart in totally different social conditions but found themselves sharing a passion for hacking throughout their teenage years. Both stopped short of serious criminal acts and instead opted for careers in computer security.

In their own words, the pair explain why they engaged in hacking, and present their views on their parents, friends, the development of the Internet, and the role of business in society.

The author states that, contrary to media stereotypes, many of these people are athletic, well-liked and indistinguishable from the rest of their friends. He also points out that an increasing number of them are female.

Anna Moore, a 15-year-old whose online identity is Starla Pureheart, explains how she gave up her early forays into denial of service attacks to become the first female hacker to win the ethical hacking contest at the annual Defcon hacker conference in Las Vegas in 2001.

Despite tales such as this, the book does not neglect the real hardliners. Verton profiles the rise and fall of "Mafiaboy", who at the age of 15 launched a series of high-profile denial of service attacks and caused more than $1bn worth of damage.

"I set out to explore the real lives of real teenage hackers," explains Verton. "We rarely get to see below the surface to expose the real people behind the headlines. The hacker underground cannot be defined by newspaper headlines or scary hacker nicknames - it's much more complicated than that."

The Hacker Diaries: Confessions of Teenage Hackers by Dan Verton is published by McGraw-Hill/Osborne Media. ISBN: 0-07-222364-2