Law does not deter "addicted" hacker
Britain's computer crime laws are no deterrent, a computer hacker with 10 years experience of breaking into computer systems and...
This Article Covers
RELATED TOPICS
Britain's computer crime laws are no deterrent, a computer hacker with 10 years experience of breaking into computer systems and telephone networks said this week.

The 26-year-old "black hat" hacker, who we will call Ian to protect his true identity, claims to have broken into the computer systems of military suppliers and viewed design details of sensitive weapons technology.

One of these "was developing space suits, satellite technology, components for the US strike fighter and marine-based weaponry.

"They were wide open. I went in a back door and stole as much as I could. Not military secrets - as many captures as I could, just to prove I was there," he said in a telephone interview with Computer Weekly.

Torpedo designs, space suit schematics and performance data of military strike aircraft were readily accessible on the company's computer systems, Ian claimed.

"If the company was making it they would just leave their documents and schematics lying around. They did not seem to have any particular concern what was going on," he said.

Ian, who has a day job working in IT, began hacking into telephone exchanges to make free phone calls at the age of 16. He acquired his first home computer two years later and learned his craft through specialist hacking of bulletin boards. Ten years on he is still addicted.

"Basically, as soon as I come home I am straight on the computer. The first thing I do is check the scanners to see if they have picked anything up," he said. "Nine times out of 10 it's pretty dull. But if it's something interesting I will probably spend the rest of the day on it."

The Computer Misuse Act is no deterrent to hacking, Ian said. "I just don't care, to be honest. As far as I am concerned it doesn't affect me. I will continue to do what I want until the day I get caught or I am bored. I am not really bothered about the consequences."

"It's all about acknowledging you are a computer criminal. And when you make that acknowledgement you live with it and you sleep a lot better at night," he said.

"You realise that specific parts of the law don't apply to you because you have chosen to step out of the guidelines that keep other people in tow."

Download this free guide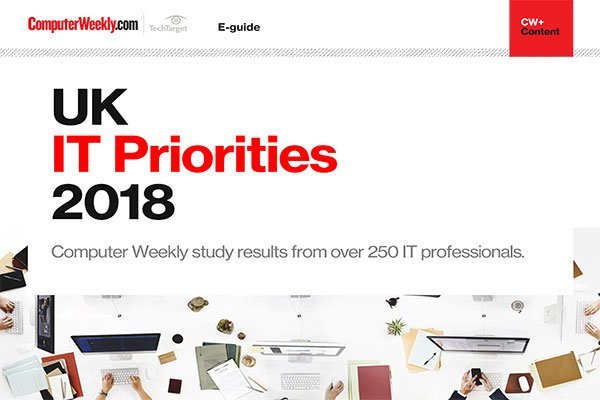 UK IT Priorities 2018 survey results
Download this e-guide to discover the results of our 2018 UK IT Priorities survey, where IT leaders shared with us what they are going to be investing in over the coming 12 months.
By submitting your personal information, you agree that TechTarget and its partners may contact you regarding relevant content, products and special offers.
You also agree that your personal information may be transferred and processed in the United States, and that you have read and agree to the Terms of Use and the Privacy Policy.
Read more on Data centre hardware