Storage Networking world:Vendors embrace interoperability
Storage equipment vendors are rallying around the Distributed Management Task Force's CIM (Common Information Model).

Download this free guide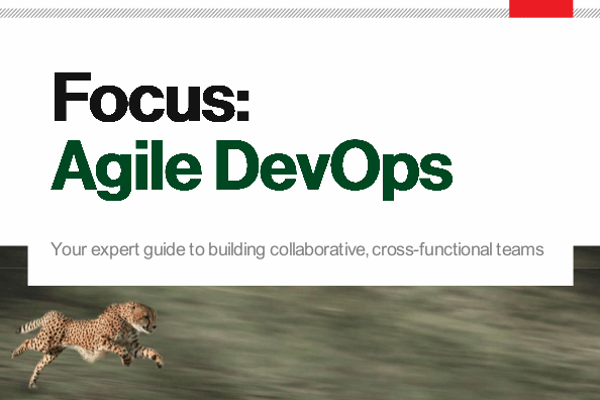 How can your business benefit from DevOps?
Let's take a look at six of the development practices that Disciplined Agile Delivery recommends for disciplined DevOps teams.
By submitting your personal information, you agree that TechTarget and its partners may contact you regarding relevant content, products and special offers.
You also agree that your personal information may be transferred and processed in the United States, and that you have read and agree to the Terms of Use and the Privacy Policy.

Storage equipment vendors are rallying around the Distributed Management Task Force's CIM (Common Information Model).



On display last week at the Storage Networking World conference in California, was CIM, a language and methodology for describing data management designed to replace the onerous task of acquiring the proprietary APIs needed to manage multivendor storage systems on a single network.

Part of the overarching WBEM (Web Based Enterprise Management) standard designed to unify the management of enterprise computing environments, CIM is being developed by the Storage Networking Industry Association (SNIA) and several vendors.

EMC revealed at the show it is developing products to support the CIM, expected to be shipped later this year.

EMC's support for CIM and WBEM follows the release this year of its WideSky storage management package, an entrant in the storage resource management space that allows management of non-EMC hardware and features its own common access model.

Meanwhile, other vendors including Brocade Communications Systems, Veritas Software, Sun Microsystems and Prisa Networks used the conference to demonstrate CIM's ability to connect and manage disparate storage products in a single fabric.

The industry momentum signals an extension of the CIM technology to address the specific technology challenges such as interoperability between multivendor equipment, including array controllers, Fibre Channel switches, and FC-to-SCSI routers.

CIM is still very much a work in progress.

Including SNMP, there are still many ways to issue commands to a storage array and it is likely the vendors will only agree on a small subset of commands.

Analysts agree that the storage industry has collectively struggled for years to develop solutions that help its customers manage data across a multivendor storage network, mainly because of vendor reluctance to share or open their proprietary APIs to competitors and third-party developers.

Yet the widespread industry support demonstrated at SNW show is a sign that consensus could become a reality.