HP/Compaq: HP chief feels "violated" by voicemail leak
Hewlett-Packard chief financial officer Robert Wayman said he feels "personally violated" that a voicemail message from company...

Download this free guide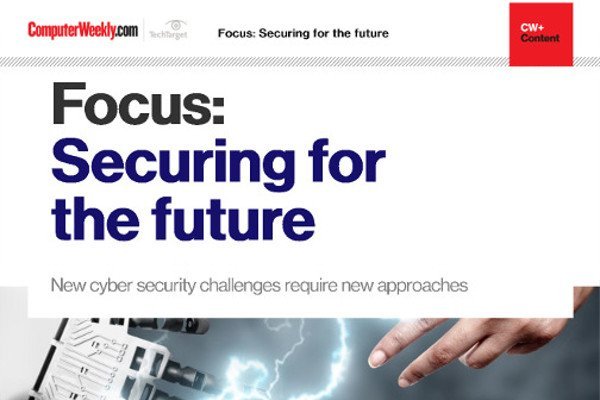 New technologies: a source of threat as well as a solution
Learn about fighting the ever evolving ransomware, IoT botnet malware and data manipulation attacks.
By submitting your personal information, you agree that TechTarget and its partners may contact you regarding relevant content, products and special offers.
You also agree that your personal information may be transferred and processed in the United States, and that you have read and agree to the Terms of Use and the Privacy Policy.

Hewlett-Packard chief financial officer Robert Wayman said he feels "personally violated" that a voicemail message from company chairwoman and chief executive Carly Fiorina was leaked to the press.



He is infuriated by charges that HP management bought support in the shareholder vote on the merger with Compaq.

Wayman's comments were made in an e-mail to employees that the company said it will file with the US Securities and Exchange Commission.

HP said the company's internal security team was working with "outside security consultants" to determine if any laws were broken in the leak of the voicemail. If so, the company will go to the appropriate authorities.

The statement came a day after a voicemail from Fiorina to Wayman was leaked to the San Jose Mercury News and later disseminated around the Web. In the voicemail, Fiorina says she was worried about the outcome of the merger vote.

Wayman said the leak of the voicemail "represents the unauthorised distribution of confidential company information".

"Not only do I feel personally violated, but it is illegal and damaging to the company and your fellow employees," Wayman wrote. "We are vigorously investigating this breach along with others that have occurred in recent weeks and we intend to prosecute these matters to the fullest extent of HP policy and applicable law."

Wayman also addressed charges in a lawsuit brought by HP board member and merger opponent Walter Hewlett that HP's management coerced Frankfurt-based Deutsche Bank to switch 17 million votes it had originally cast against the merger. Hewlett's suit, filed last month, charges that Deutsche Bank did not make the switch until HP made it the co-arranger of a multibillion-dollar line of credit.

"Frankly, I find these allegations both insulting and infuriating," Wayman wrote. "Neither Carly nor I would ever act improperly in any business matter - much less use business assets to secure votes."

In the voicemail, Fiorina is heard telling Wayman that she is worried that Deutsche Bank and Northern Trust will cast their final votes against the merger. She tells Wayman they must get on the phone on Monday morning and "do something extraordinary for those two" to ensure they vote for the merger.

HP yesterday said the voicemail does not point to any wrongdoing by Fiorina.

Wayman wrote that all that Fiorina's comments show is that HP's management was working hard up to the last minute to make sure the merger succeeds.
Read more on IT risk management