Oracle bags British American as outsourcing grows
Oracle is claiming that its European outsourcing business is gaining momentum with it having racked up 110 customers, up from...

Download this free guide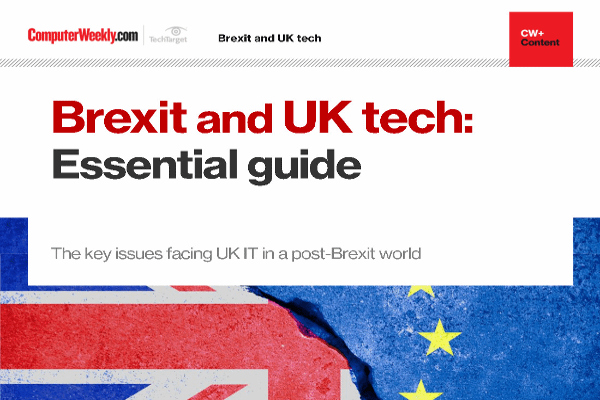 Brexit and UK tech: Essential guide
Find your way in the post-Brexit world and establish priorities in the face of uncertainty
By submitting your personal information, you agree that TechTarget and its partners may contact you regarding relevant content, products and special offers.
You also agree that your personal information may be transferred and processed in the United States, and that you have read and agree to the Terms of Use and the Privacy Policy.

Oracle is claiming that its European outsourcing business is gaining momentum with it having racked up 110 customers, up from only ten outsourcing clients in the region two years ago.



This is a still a tiny proportion of Oracle's customer base in the region. Some 3,500 companies use Oracle applications and about 85,000 companies use Oracle databases, the company said.

"We think that round about 25% of applications customers will be outsourced in 2006," said Robert Fleming, a senior marketing director at Oracle.

Of the 110 customers, 88 asked Oracle to manage their database software on site. The remaining 22 handed over management of one or more Oracle applications in an ASP (application service provider) model.

Oracle offers three models of outsourcing: At Customer, At Oracle and At Partner. The software, either database or application software, is managed by Oracle in all models, but the difference is where the software is installed or hosted, which can be either at the customer's site, in Oracle's data centre or in a data centre operated by an Oracle partner.

Charles Homs, a senior analyst with Forrester Research in Amsterdam, said Oracle is taking the lead among its competitors.

"Oracle is aggressive on the outsourcing market and they are ahead of the competition. SAP isn't moving as fast and PeopleSoft is keeping quiet as well," he said, noting that IBM was active in the outsourcing space.

Oracle rival Siebel Systems earlier this week announced its first European ASP customer win. A division of Italy's Pirelli is using Siebel's eBusiness Applications software on an ASP platform deployed by service provider Aspective.

British American Group is one of Oracle's major ASP customers. The investment holdings group with about 3,000 employees in locations around the world now has Oracle financials hosted by Oracle in the UK locations and is rolling use of the application out across its businesses.

"We used a range of financial applications throughout the company. It took 40 days to consolidate results from all of our holdings. The aim is to reduce that to five days," said David Connoley, program manager group financials at British American Group. "We decided to standardise and chose Oracle financials.

"The Oracle contract for the service is only two pages, it is easy and simple for both sides. If the service is unacceptable, we don't have to pay, but we have not yet had to use that clause," said Connoley, noting that performance of the system is helped by the fact that the volume of data that British American Group transfers is small.

The current Forrester forecast is for the European IT outsourcing market to grow from £6.75bn in 2001 to £22.1bn in 2006, a 21% compound growth rate. The European ASP market is expected to show 34% compound growth and go from £1.2bn last year to £4.8bn in 2006, Homs said.

Customers who opt to have Oracle host and manage the applications pay 5% per month of the list licence price in addition to base licence, product support, update and other standard costs. Those who choose to have applications managed by Oracle, but run at their own site on their own systems, pay 3% per month of the list licence price in addition to the other costs.
Read more on IT outsourcing