Akamai content to deliver
Facing stiff competition from upstart content delivery network (CDN) rivals, Akamai Technologies is on the offensive with a raft...

Download this free guide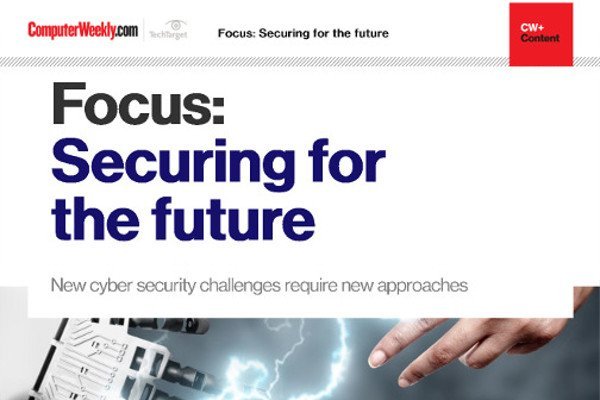 New technologies: a source of threat as well as a solution
Learn about fighting the ever evolving ransomware, IoT botnet malware and data manipulation attacks.
By submitting your personal information, you agree that TechTarget and its partners may contact you regarding relevant content, products and special offers.
You also agree that your personal information may be transferred and processed in the United States, and that you have read and agree to the Terms of Use and the Privacy Policy.

Facing stiff competition from upstart content delivery network (CDN) rivals, Akamai Technologies is on the offensive with a raft of offerings planned for enterprise customers.



Akamai plans to make available this year a technology that will allow corporate customers to run their own CDNs, said Tom Leighton, the company's chief scientist.

"We're going to package everything that we're doing on the Internet into a product that we're going to sell to enterprises so they can create their own behind-the-firewall content and application delivery system," Leighton said.

Akamai also plans to offer an extranet service that will place servers managed by Akamai at the edge of the enterprise.

"We'll take our edge servers and place them just outside the firewall for an enterprise and its business partners," Leighton said. "We're going to pin content there on behalf of the enterprise and its business partners to support B2B communications and commerce."

Another element of the plan will allow customers to employ Web services alongside Java 2 Enterprise Edition (J2EE) and Microsoft .net application frameworks to run business logic on Akamai servers.

"We're in beta next quarter with edge computing, on the basis of Edge Java," Leighton said. "Later this year we'll be in beta with .net at the edge."

The one-time undisputed king of content delivery networks is increasingly finding itself locked in a fierce competitive struggle with rivals, including Speedera and Mirror Image.

Speedera in particular has been successful in luring customers such as Playboy.com, iFilm, Bank of America, and Amazon.com into its fold by using caching and push technology to lower streaming media costs. Speedera plans to follow that effort this spring by adding a layer of security technology designed to shield customers from denial-of-service attacks, company officials said.

Because of the hefty bandwidth requirements for video and audio content delivery, the use of CDNs for streaming media is growing rapidly, according to Greg Howard, principal analyst and founder at HTRC Group.

As streaming media content grows, security and authentication of streaming services will be essential, Howard said.

"Secure streaming ensures not only quality and control but that you are only paying for the people you have authorised to view it," he said.

Meanwhile, Mirror Image plans to add Web-services support as part of an effort to help eliminate the issue of latency sensitivity that limits the deployment of applications using Web services.
Read more on IT risk management