Microsoft reorganises to spur revenue growth
Microsoft has announced the fusion of its mobile devices and network service provider groups into a single business unit. The...

Download this free guide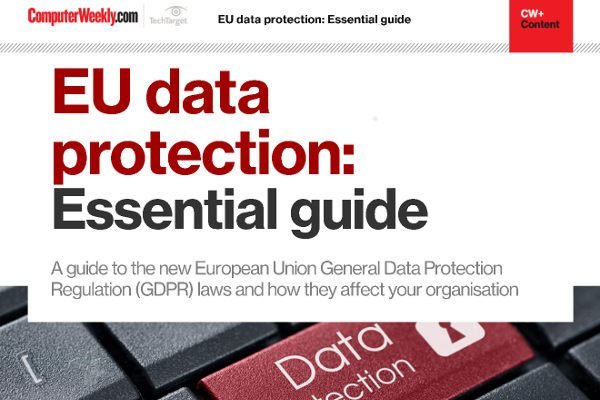 D-Day: 25 May 2018
Prepare your organisation for GDPR: Find out the key actions to take and discover the challenges as well as opportunities
By submitting your personal information, you agree that TechTarget and its partners may contact you regarding relevant content, products and special offers.
You also agree that your personal information may be transferred and processed in the United States, and that you have read and agree to the Terms of Use and the Privacy Policy.

Microsoft has announced the fusion of its mobile devices and network service provider groups into a single business unit. The move is a latest in a string of organisational changes at the company.



The internal changes reflect a re-working of Microsoft's technology priorities as it tries to find new areas for revenue growth to help offset the effects of slumping PC sales on the company's business.

Other recent moves included the creation of business units for security, enterprise storage and "developer and platform evangelism." Those units fall under the Platforms Group headed by vice-president Jim Allchin. The combined mobile and network service provider unit will report directly to Microsoft chief executive Steve Ballmer.

Microsoft spokesman Jim Bak said having the mobile/network service provider division report to Ballmer shows the importance that Microsoft places on that unit, which is charged with helping wireless carriers provide data services in addition to voice.

The developer and platform evangelism unit combines groups that had been spread across numerous business units, according to Bak. Its creation is an indication of Microsoft's priority in promoting its new .net development environment. In the Platforms Group, the developer division is second in size only to the Windows unit, Bak said.

The addition of the security and storage units reflects Microsoft's hopes to expand on the $4.8bn (£3.4bn) in revenue that its enterprise software business collected during the fiscal year that ended last June.

Enterprise server software will be "one of the key drivers of growth" for Microsoft during the next three to five years, said Melissa Eisenstat, a financial analyst at CIBC World Markets.

But, Eisenstat noted, the enterprise software market is a much more crowded one, and dominated by IBM and Oracle.

"If you look at where [Microsoft has] been successful in the enterprise, it's been at the lower end of the market, with small companies or small entities, not doing heavy transaction processing type of applications," Eisenstat said. "So they're not even in what some people would say is the heart of the enterprise."
E-Handbook

E-Handbook

E-Zine
Read more on IT for small and medium-sized enterprises (SME)