Peregrine selling B-to-B e-commerce operations
Peregrine Systems is to sell its business-to-business e-commerce systems and focus more tightly on its core...
This Article Covers
RELATED TOPICS

Download this free guide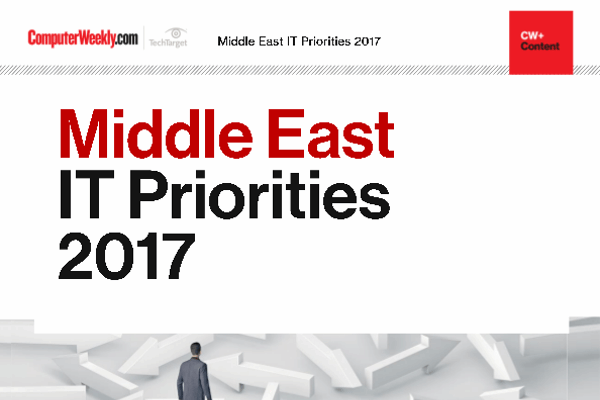 What are the IT priorities in Middle East?
Before any investment, how about taking a look at your peer's IT priorities for 2017? Download this report right now to find out in which areas IT decision makers are planning to invest in the nearest future!
By submitting your personal information, you agree that TechTarget and its partners may contact you regarding relevant content, products and special offers.
You also agree that your personal information may be transferred and processed in the United States, and that you have read and agree to the Terms of Use and the Privacy Policy.

Peregrine Systems is to sell its business-to-business e-commerce systems and focus more tightly on its core infrastructure-management business.



The software and services company will begin operating its online trading electronic data interchange value-added network and data transformation module as a standalone unit from 1 April.

At that time, it will begin seeking buyers for the £85m operation, according to Peregrine chief executive officer Steve Gardner.

Gardner said the company needs to concentrate on its £410m core infrastructure-management business, which looks to optimise IT asset use and help desk functions. "In a tight economy, we have to focus on what we do best," he said.

Much of the technology acquired in the April 2000 purchase of Harbinger Corporation will be included in the spin-off. The application integration functionality that Peregrine acquired with the March 2001 purchase of Extricity Software will also be licensed to the e-commerce division.

Gardner stressed that the e-commerce division makes money, with more than 40,000 customers and 1.3m transactions per day. Peregrine's customer base is particularly strong in the automotive, chemical, pharmaceutical, retail and electronics manufacturing industries.

"People hear B2B e-commerce and they think it's another dot-com burnout, and nothing could be further from the truth," Gardner said.

He added that the B2B e-commerce system had just become too divergent an operation for Peregrine to keep within its walls.

"One of the tightest resources you can have in a business is the mind share of your people, and we just don't have enough of it to devote to that business," Gardner said.
Read more on E-commerce technology