PeopleSoft to focus on vertical CRM apps
PeopleSoft this year plans to focus on vertically oriented customer relationship management (CRM) packages, setting its sights on...
This Article Covers
RELATED TOPICS

Download this free guide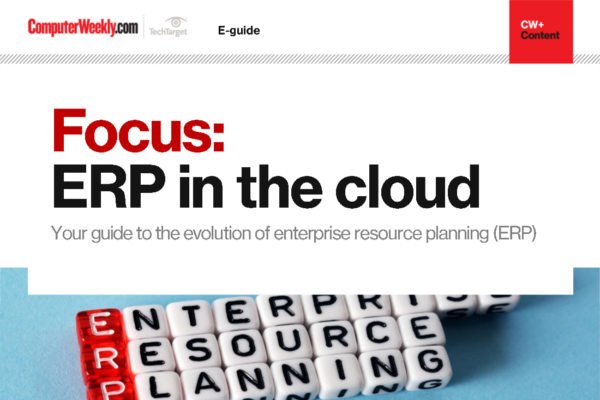 Are you keeping up with the ERP evolution?
Read about the new best practices for the ERP systems and how to tackle the growth of ERP integrations.
By submitting your personal information, you agree that TechTarget and its partners may contact you regarding relevant content, products and special offers.
You also agree that your personal information may be transferred and processed in the United States, and that you have read and agree to the Terms of Use and the Privacy Policy.

PeopleSoft this year plans to focus on vertically oriented customer relationship management (CRM) packages, setting its sights on providing specifically tuned functionality for different industries.



"2002 is very much about vertical solutions," said Robb Eklund, vice-president for CRM product marketing at PeopleSoft. "We have plans to release one to two vertical applications per quarter."

PeopleSoft's plan is to support vertical markets by modelling customer and product information uniquely to a particular industry, he said.

The company is tracking 18 vertical industries, including government and utilities, for possible inclusion in its vertical CRM programme. Consumer packaged goods also are on PeopleSoft's radar screen.

PeopleSoft currently has two vertical offerings: PeopleSoft CRM for Communications, for wireless, online, and satellite communications companies, and PeopleSoft CRM for Financial Services, for retail banking, brokerage, and insurance companies.

"A customer who has [the financial services CRM application] actually has the same line of code that a generic customer does, but we just expose incremental functionality to them," such as financial contracts and Internet banking," Eklund said.

New releases of the PeopleSoft CRM for Communications and PeopleSoft CRM for Financial Services are planned for this month.

The company is also planning to enable delivery of specific business processes to a mobile device, rather than requiring that the entire application be replicated. Windows CE support also is to be highlighted.

CRM market leader Siebel has been emphasising vertically oriented CRM recently, with the recent release of applications for markets such as chemicals, media, medical products, oil and gas, retail, wireless communications, and travel-hospitality.

A CRM consultant partnering with Siebel said the company's focus on vertical applications has been beneficial. "We believe that the best CRM packages are the ones that are already customised to specific vertical industry needs," said Adam Honig, president of Akibia Consulting.

"Specifically, one of the reasons why we chose to work with Siebel Systems is that their product line is extremely verticalised."
Read more on Business applications