AT&T to bring privacy protections to wireless
AT&T Wireless Services has become the first wireless carrier to display the Truste privacy seal on its Web site.

Download this free guide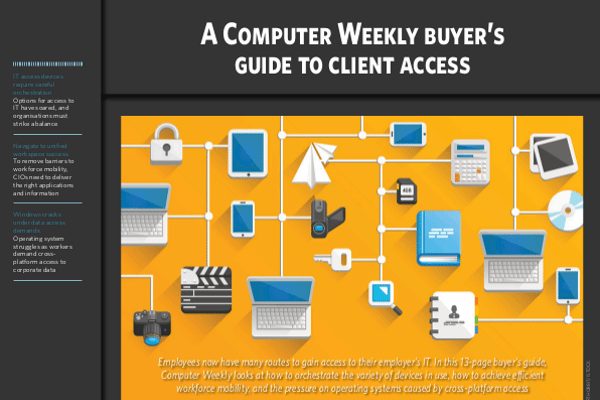 A Computer Weekly Buyer's Guide to Client Access
Look at how to orchestrate the variety of devices in use, and how to achieve efficient workforce mobility.
By submitting your personal information, you agree that TechTarget and its partners may contact you regarding relevant content, products and special offers.
You also agree that your personal information may be transferred and processed in the United States, and that you have read and agree to the Terms of Use and the Privacy Policy.

AT&T Wireless Services has become the first wireless carrier to display the Truste privacy seal on its Web site.



That means AT&T Wireless customers managing their accounts through the company's Web site are now able to more easily understand what personal data AT&T collects about them and how it uses that information, the companies said.

AT&T Wireless has also become a sponsor of Truste's efforts to expand privacy protections to new wireless devices. Truste is a non-profit privacy seal group.

AT&T Wireless, which split from AT&T last spring, recently completed its certification allowing it to display the Trustee seal.

"Consumer education about privacy issues is critical to establishing consumer confidence," said J Walter Hyer, chief privacy officer at AT&T Wireless. "As our customers begin using their wireless phones to communicate in new ways... they must also be informed and in control of how their personal information is treated."

In preparation for its split from AT&T, AT&T Wireless realised it needed its own stand-alone privacy policy, Hyer said. After some discussion, AT&T Wireless turned to one of the most respected names in the industry, Truste, to provide customers with third-party validation of its privacy policy.

Truste spokesman Dave Steer said his group and AT&T Wireless were working together to build a coalition of other industry players - including other carriers as well as wireless equipment makers - to expand online privacy protections to mobile phones, digital assistants and other devices that collect personal information.

"But that's not as easy as sticking a seal on a mobile phone screen," Steer said. "One of the things we have to do is figure out how to take a long privacy policy from a Web site and bring it to a wireless [device]."

Steer said the coalition of industry groups, government and other privacy organisations would work to establish a set of standard privacy symbols - first proposed by Truste last summer - that would define online privacy policies for Web sites and wireless devices.