Active Directory stalls in enterprise roll-outs
A lack of skills and complexity of upgrading have contributed to stalled roll-outs of Active Directory, Microsoft's much-vaunted...

Download this free guide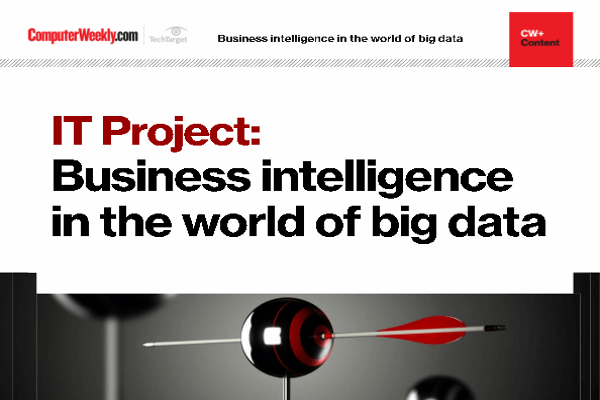 "Business intelligence is very much a priority for corporate IT"
Find out why business intelligence remains on top of 2016/2017 IT priorities and get access to some great case studies
By submitting your personal information, you agree that TechTarget and its partners may contact you regarding relevant content, products and special offers.
You also agree that your personal information may be transferred and processed in the United States, and that you have read and agree to the Terms of Use and the Privacy Policy.

A lack of skills and complexity of upgrading have contributed to stalled roll-outs of Active Directory, Microsoft's much-vaunted Windows 2000 directory service system.



Analyst firm Giga Information Group reported that large corporate roll-outs of the technology were not being completed because "enterprise customers are encountering serious challenges."

Giga found the issues faced in rolling out the Active Directory included security, domain design, and lack of support for a hierarchy known as multi-forest implementations. This architecture is used for special situations where an organisation needs to keep business operations separate.

It also found that high-end users were experiencing problems in replication and operating a mixed environment with both Active Directory and Unix domain name system (DNS). Another problem area it pointed to was poor management functions.

The GigaFlash report urged users to get the necessary AD training for applicable IT staff; employ the appropriate third-party domain migration and AD management tools. When necessary, it also recommended users engage the services of Microsoft Consulting or other experienced third-party outsourcers or systems integrators to assist in Active Directory migration project.

Worryingly Giga analyst Laura DiDio does not believe Microsoft is planning any short-term remedy. "The present functional limitations of Active Directory will persist for at least the next six months until Microsoft ships the next-generation Windows .net Server."

She said the new server OS will include Active Directory 1.1, which will alleviate "some but not all of these problems." While the upcoming version will include more features and flexibility, DiDio said certain advanced features, such as support for multi-forests, would not be available.

Users face the prospect of a two-year wait until Microsoft releases the new version of Active Directory, code-named "Blackcomb." Alternatively, she said users could choose to deploy another directory services platform like Novell's eDirectory or Netscape's iPlanet - or hope that Microsoft can provide some level of customisation.
E-Handbook

E-Handbook

E-Handbook