Motorola and Nokia sue owners of Turkish carrier
Motorola and Nokia are suing the owners of two companies in Turkey for more than £2bn, charging them with taking out loans they...

Download this free guide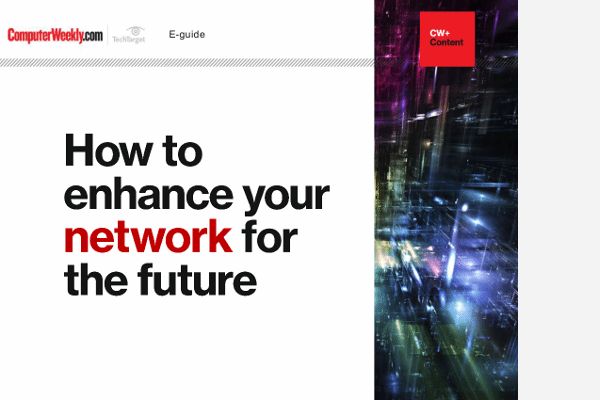 How to enhance your network for the future
Latest on networking developments and directions: NFV, self-optimising networks and IoT enabled smart cities
By submitting your personal information, you agree that TechTarget and its partners may contact you regarding relevant content, products and special offers.
You also agree that your personal information may be transferred and processed in the United States, and that you have read and agree to the Terms of Use and the Privacy Policy.

Motorola and Nokia are suing the owners of two companies in Turkey for more than £2bn, charging them with taking out loans they never intended to repay.



Motorola Credit and Nokia are suing Telsim Mobil and Rumeli Telefon, both controlled by the Uzan family, according to a statement made yesterday (28 January) by Motorola and Nokia. The loans were made for purchases of equipment and handsets, as well as a telecommunication licence, for Telsim's high-speed mobile data network.

The Uzans have not repaid the loans in full and Motorola and Nokia allege the family has no intention to do so. Stock that was pledged as collateral for the loans, including a majority of shares in Telsim, was then diluted fraudulently, according to Motorola spokesman Scott Wyman.

"We are determined, even if it means a step-by-step process, to pursue the Uzans' assets until we are repaid," Wyman said.

Motorola and Nokia alleged 13 counts of wrongdoing, including four counts of criminal activity.

Motorola Credit is seeking more than £1.4bn in compensatory damages, while Nokia is asking for more than £500m in compensatory damages. The companies also want to collect punitive damages, as well as treble damages in connection with the four RICO charges.

The companies allege in the complaint that other US and European companies, including Ericsson and Siemens, also have been hit by the Uzans as a result of a long-standing practice of defrauding investors and venture partners.

Motorola loaned the money incrementally beginning in 1998. Telsim used it to build out its GSM network and to create the infrastructure for one of the world's first commercial offerings of GPRS, according to Wyman. GPRS is designed to offer data throughput to mobile handsets at speeds as high as 144Kbps.

Backing the loans were pledges by the Uzan family of a 66% stake in Telsim for Motorola and a 7.5% stake for Nokia. After receiving the loans, the Uzan family illegally maneuvered to dilute those stakes to 22% and 2.5%, respectively, Motorola and Nokia said.
Read more on Network hardware