Cheap mainframe to lure Linux users
IBM plans to unveil a new Linux-only mainframe in March that will cost about half the price of its current products.
This Article Covers
RELATED TOPICS

Download this free guide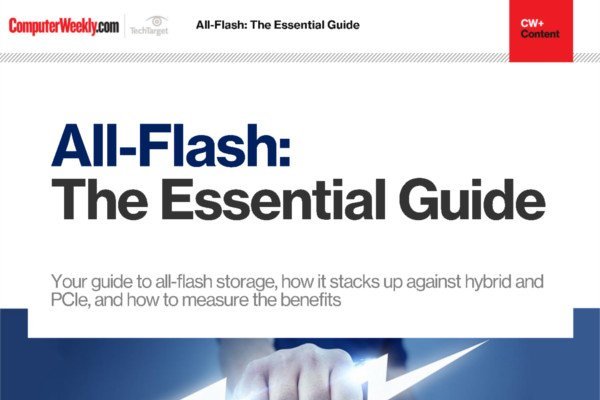 All-Flash: The Essential Guide
Access this guide to learn about all-flash storage, how it stacks up against hybrid and PCIe, and how to measure the benefits.
By submitting your personal information, you agree that TechTarget and its partners may contact you regarding relevant content, products and special offers.
You also agree that your personal information may be transferred and processed in the United States, and that you have read and agree to the Terms of Use and the Privacy Policy.

IBM plans to unveil a new Linux-only mainframe in March that will cost about half the price of its current products.



Big Blue dominates the mainframe market, selling users high-priced servers renowned for their reliability that are designed to run many applications at the same time.

The Linux-only mainframe is being targeted at users running print serving, file serving and Web serving operations. Pete McCaffrey, director of zSeries marketing at IBM said a single mainframe could replace a number of smaller servers.

To help make mainframe computing more accessible, IBM said it would launch the Linux-only system in March at a starting price under $400,000 (£283,461). This price includes 4 CMOS (complementary metal-oxide semiconductor) processors, the ability to make hundreds of virtual partitions, and three years of hardware maintenance.

Lowering the mainframe's starting price could help attract a new breed of users. Mike Chuba, an analyst with Gartner said that the most significant shortcoming this system addresses is the price of entry to mainframe computing, "If you wanted to do Linux on a mainframe today, you would start at over $1 million. This is IBM's best chance to prove new types of workloads make sense to run on a mainframe."

A number of IBM's existing users believe the new system will be easier to manage than PC-based server systems.

Boscov's Department Store, in Pennsylvania, USA, uses a partitioned IBM mainframe system to handle a number of Linux-based applications. The company has put file servers, print servers, authentication software and some database servers on the one piece of hardware. This has cut down the hardware space needed in its data centre.

One problem holding back using mainframes for server consolidation is that some users may have already purchased dozens or even hundreds of Intel-based servers and might find it difficult to justify server consolidation after already making those purchases.
Read more on Server hardware