US storage hardware market suffers slump
The disc storage systems hardware market in the US fell by $5.7bn (£3.5bn) in 2001, according to a study from IDC.

Download this free guide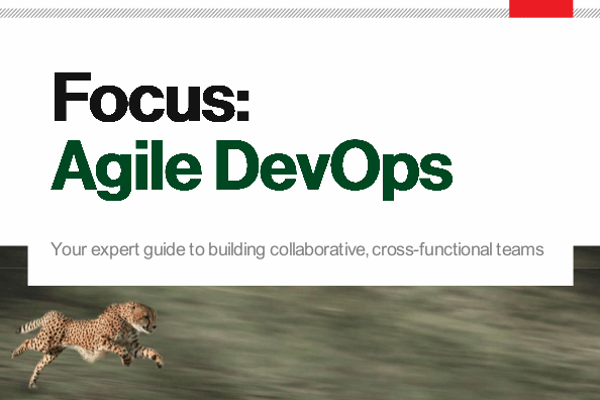 How can your business benefit from DevOps?
Let's take a look at six of the development practices that Disciplined Agile Delivery recommends for disciplined DevOps teams.
By submitting your personal information, you agree that TechTarget and its partners may contact you regarding relevant content, products and special offers.
You also agree that your personal information may be transferred and processed in the United States, and that you have read and agree to the Terms of Use and the Privacy Policy.

The disc storage systems hardware market in the US fell by $5.7bn (£3.5bn) in 2001, according to a study from IDC.



A combination of economic recession, declining dotcoms and fierce price competition in the US, has sent the disc storage market into a slump that will continue to ripple throughout the worldwide market, IDC said in its report 2001 Disk Storage Systems Forecast and Analysis, 2000-2005, published on 23 January.

The consolidation of storage and server technologies, while creating efficiencies, has also driven down demand for hardware.

Although the report predicts that the US disc storage market will begin to show signs of recovery during the last six months of 2002, the market worldwide is expected to fall by 1.7% over the year, IDC said.

IDC forecasted that by 2003, the disc storage systems hardware market will again see worldwide growth of 5.2%, the report forecasted.

Despite the general downturn in the market, IDC did point to pockets of growth in 2001. Sales of networked storage systems experienced gains of 8.3% in 2001. Revenue for that sector of the disc storage market should reach about $8.5bn (£5.9bn) in 2001.

Specifically, network attached storage (NAS) and storage area network (SAN) technologies are showing signs of growth within the networked storage systems sector.

The IDC report echoes a study published earlier in January by Merrill Lynch which forecast that one of the top priorities in 2002 spending for IT departments will be storage, along with security, enterprise resource planning (ERP) software, disaster recovery, Web development and Windows 2000 from Microsoft.