EMC cost cutting fails to bring profit
Data storage giant EMC reported its second consecutive quarterly loss despite cutting costs.

Download this free guide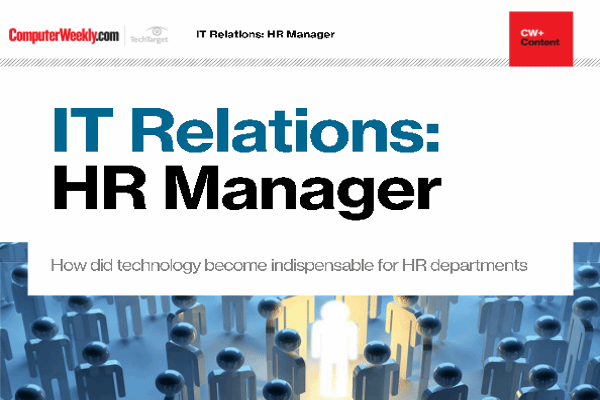 How did technology become indispensable for HR departments
HR and IT departments have begun to work closely together over the last few years. While HR historically has often received limited attention, companies now understand the key role the department plays in the business.
By submitting your personal information, you agree that TechTarget and its partners may contact you regarding relevant content, products and special offers.
You also agree that your personal information may be transferred and processed in the United States, and that you have read and agree to the Terms of Use and the Privacy Policy.

Data storage giant EMC reported its second consecutive quarterly loss despite cutting costs.



EMC reported a net loss of $70m (£49.2m), or $0.03 cents a diluted share, for the fourth quarter ending 31 December 2001, the company said in a statement. That compares with net income of $562.8m (£396m), or $0.25 cents a diluted share, in the fourth quarter of 2000, EMC said.

EMC's revenue in the fourth quarter was down significantly to $1.51bn (£1.06bn), compared to $2.62bn (£1.84bn) in the same quarter last year, EMC said.

EMC has been emphasising a push toward interoperability and open standards as well as cutting prices to compete with vendors including Compaq, Hitachi Data Systems and IBM.

EMC said it had "aligned its workforce to address the new economic reality" while enhancing the efficiency of the organisation through new systems and processes and had lowered inventories throughout the fourth quarter in an effort to come to terms with increased competition in the data storage market.

EMC reduced its workforce to 19,000 people in 2001. Of the 4,000 layoffs announced in the third quarter, 75% have been completed with the rest to come in its international divisions early in 2002, EMC chief executive officer Joe Tucci said. The layoffs were announced as the company took $825m (£580m) in restructuring charges, on total revenue of $1.2bn (£8.4bn), a decline of 47% over the third quarter in 2000.

Tucci stressed that the company had ended its fiscal year with positive momentum, having increased total consolidated revenue by 25% from the third quarter to the fourth quarter, due in part to the launch in October of its Automated Information Storage (AutoIS) product.
Read more on IT jobs and recruitment