HP customers fear for post merger support
Hewlett-Packard customers are getting increasingly anxious about ongoing product support as they await the results of an upcoming...
This Article Covers
RELATED TOPICS

Download this free guide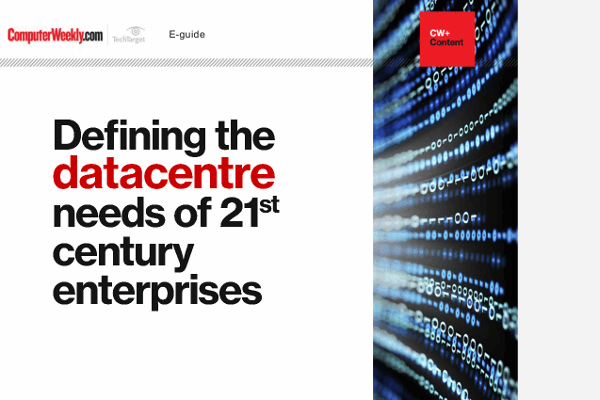 Defining the datacentre needs of 21st century enterprises
A collection of our most popular articles on datacentre management, including: Cloud vs. Colocation: Why both make sense for the enterprise right now; AWS at 10: How the cloud giant shook up enterprise IT and Life on the edge: The benefits of using micro datacenters
By submitting your personal information, you agree that TechTarget and its partners may contact you regarding relevant content, products and special offers.
You also agree that your personal information may be transferred and processed in the United States, and that you have read and agree to the Terms of Use and the Privacy Policy.

Hewlett-Packard customers are getting increasingly anxious about ongoing product support as they await the results of an upcoming vote on the merger between HP and Compaq.



A new survey of HP's vast user base of e3000 server customers warns that almost 20% will opt for servers from IBM or Sun Microsystems when HP ends support for the e3000 in 2006.

At the same time, industry analysts have begun to warn both HP and Compaq customers that future product purchases from either company should be carefully considered.

A recent report from analyst group Gartner warns both HP and Compaq customers to limit their purchases of HP and Compaq equipment to "tactical purchases and upgrades" of products that have long-term strategic commitments from either HP or Compaq.

The report listed HP printers, Compaq Proliant servers, HP/UX servers, mid-range Compaq StorageWorks storage and high-end HP XP storage as products that have such a long-term commitment from the two companies.

Gartner, like many users, is concerned that HP executives could be distracted by the merger and lose sight of many of their customers.

"Gartner remains concerned that senior management of both [HP and Compaq] will be seriously distracted by the need to persuade investors to vote for the deal, rather than engaging customers and improving strategy and execution," the report says.

Two months ago HP alerted its e3000 customers that the proprietary e3000 server platform would be phased out in 2003. Even with a migration strategy in place for e3000 customers to move to another HP platform, almost 20% of nearly 1,000 e3000 customers in the US said they were considering leaving HP for servers from IBM or Sun, according to a survey by Interex, an HP enterprise users group in the US.

The survey also showed that 29% of HP's e3000 customers were still undecided as to which server vendor they would go forward with, regardless of HP's migration options, trade-in incentives, and other ease-of-transition offerings.

The results of the survey are similar to a survey of Compaq Alpha server customers taken last December by New York investment bank UBS Warburg.

Some 90% of Compaq Alpha server customers surveyed by Warburg said they would look for a new vendor if a merged HP tried to migrate Compaq's Alpha server customers to an HP platform such as HP-UX.