Nokia sees some light in a grim year
In its mid-quarter financial update, Nokia has said that it expects to meet or slightly exceed its fourth-quarter estimates.

Download this free guide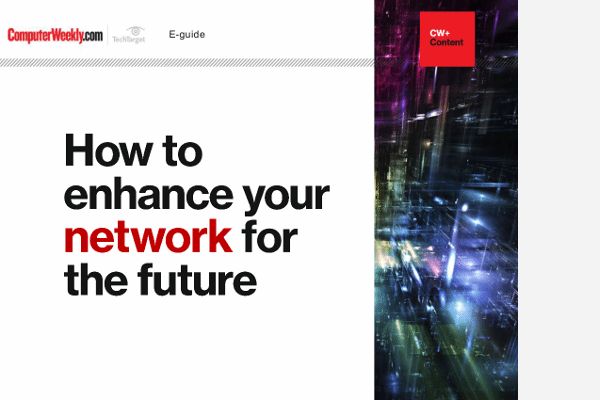 How to enhance your network for the future
Latest on networking developments and directions: NFV, self-optimising networks and IoT enabled smart cities
By submitting your personal information, you agree that TechTarget and its partners may contact you regarding relevant content, products and special offers.
You also agree that your personal information may be transferred and processed in the United States, and that you have read and agree to the Terms of Use and the Privacy Policy.

In its mid-quarter financial update, Nokia has said that it expects to meet or slightly exceed its fourth-quarter estimates.



Based on sales in October and November, estimated fourth-quarter net sales will be about 20% higher than in the third quarter, the company said.

But while net sales in Nokia's networks division are also expected to be up about 20% compared to the third quarter of 2001, they are also forecasted to be 20% lower than in the fourth quarter of 2000.

In the fourth quarter of 2000, the Finnish mobile phone maker termed its results at the time as "nothing short of extraordinary", with a reported net profit of 1.2bn euros (£745m) as of 31 December 2000, or 0.25 euros per share.

Nokia estimated that its fourth-quarter 2001 pro forma earnings per share would be at the high end or even above its previous fourth-quarter estimate of between 0.18 euros and 0.20 euros per share. However, a consensus estimate of analysts polled by First Call/Thomson Financial predicted lower earnings of 0.17 euros per share.

So far in the fourth quarter, Nokia has seen "strong" sales of the Nokia 8310, its General Packet Radio Service (GPRS) handset complete with a plug-in music player, as well as "brisk" sales in its Time Division Multiple Access (TDMA) and Code Division Multiple Access (CDMA) markets in the US.

Largely on the basis of those markets, Nokia predicted that fourth-quarter sales in its mobile phone division would rise 25% over its third-quarter sales.

Sales in Nokia's mobile phone division in the third quarter were 269m euros, compared to 456m euros in the third quarter of 2000, the company reported in October.

Just last month, Nokia lowered its forecast for the yearly worldwide sale of mobile phones to about 380 million units from its previous forecast of 390 million.

At the time, Nokia had said that it did not expect to see a substantial jump in unit sales due to the Christmas holiday. But the company said it did expect to see a rise in sales in 2002, with worldwide total market mobile phone sales of between 420 million and 440 million handsets. That would represent a year-on-year market-volume growth of between 10% and 15%, Nokia said.

On 11 December, Nokia confirmed that pricing in the mobile phone market appeared to stabilise in the fourth quarter, while channel inventories normalised.
Read more on Network hardware