Hewlett-Packard updates UDDI tools
Hewlett-Packard and SilverStream have unveiled new tools for universal description, discovery and integration (UDDI) directories.
This Article Covers
RELATED TOPICS

Download this free guide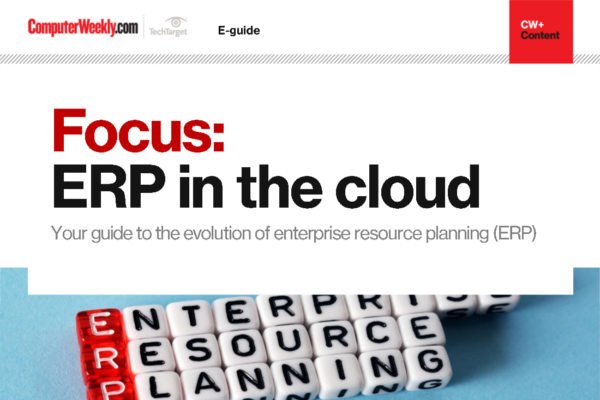 Are you keeping up with the ERP evolution?
Read about the new best practices for the ERP systems and how to tackle the growth of ERP integrations.
By submitting your personal information, you agree that TechTarget and its partners may contact you regarding relevant content, products and special offers.
You also agree that your personal information may be transferred and processed in the United States, and that you have read and agree to the Terms of Use and the Privacy Policy.

Hewlett-Packard and SilverStream have unveiled new tools for universal description, discovery and integration (UDDI) directories.



UDDI is the de facto standard for building registries that house Web services and from which Web services can be accessed and consumed.

HP, which began hosting a UDDI-based business registry in November, said this week that it has upgraded the open source UDDI for Java (UDDI4J) application program interface (API) to meet UDDI 2.0 modifications.

UDDI4J is a Java class library that IBM originally made available as open source that supplies an API for interacting with a UDDI registry. HP and IBM, along with SAP, intend to make UDDI4J a universal API for Web services registration.

SilverStream unveiled eXtend Java Enterprise Discovery, Description and Integration (JEDDI), a UDDI implementation that is now available for download.

The company is hoping that the free developer edition of SilverStream eXtend JEDDI will inspire developers to use UDDI for posting, managing and sharing Web services both publicly and internally.

EXtend JEDDI is available in beta form as a download. The tool enables users to determine limits for how many businesses, services and service type definitions can be published per user. EXtend JEDDI also allows users to trace incoming and outgoing messages, and track performance.

Separately, startup Systinet has unveiled its Web Application and Services Platform (WASP), UDDI 3.0 Enterprise beta 1, which is a private UDDI implementation. In addition to the UDDI piece, the platform includes functionality for creating, publishing and consuming Web services.

In addition to HP, IBM, Microsoft and SAP host public UDDI directories. However, experts said UDDI directories have been slow to catch on, despite the backing of the biggest Web services players. "Nobody is really using UDDI yet," said Roy Schulte, an analyst at Gartner.

Schulte predicted that UDDI would become more widely adopted in subsequent versions, although it will not be a requirement for all Web services.

"Many Web services will be implemented without UDDI. All you need to connect systems is SOAP [Simple Object Access Protocol] and XML," he added.
Read more on Business applications