Europe heads for spam war
European telecoms ministers have come to an agreement that unsolicited e-mail and SMS text messages should be prohibited under...

Download this free guide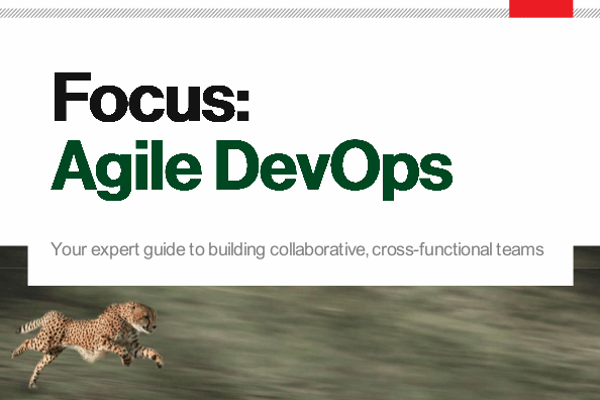 How can your business benefit from DevOps?
Let's take a look at six of the development practices that Disciplined Agile Delivery recommends for disciplined DevOps teams.
By submitting your personal information, you agree that TechTarget and its partners may contact you regarding relevant content, products and special offers.
You also agree that your personal information may be transferred and processed in the United States, and that you have read and agree to the Terms of Use and the Privacy Policy.

European telecoms ministers have come to an agreement that unsolicited e-mail and SMS text messages should be prohibited under new data protection legislation.



They have also agreed to allow law enforcement agencies greater access to logs of e-mail and telephone traffic.

The decision puts the ministers at odds with the European Parliament, which two weeks ago voted against a ban on "spam" and for more restrictions on state access to e-mail and phone logs.

Belgium telecoms minister Rik Daems, who chaired yesterday's meeting, would not reveal the exact wording of the agreed position, but warned that negotiations on the issue with the European Parliament would be "tough".

European Union (EU) heads of state agreed last year on an aggressive legislation drive to make Europe the most competitive economy in the world within 10 years. One element was to come to an agreement on telecoms legislation, including data protection issues, by the end of 2001.

The ministers also agreed on a legal basis for the use of cookies, calling for Web sites to give consumers prior notice that they are placing cookies on their desktops and banning the use of "spy cookies", which extract information from a PC and send it to the site placing them.

Two years ago the European Commission, the EU's executive body, made it mandatory for service providers to destroy Internet and telephone call logs after the end of every billing period.

Commissioner Erkki Liikanen said on 6 November that the Council's decision to allow greater law enforcement access to data does not contravene the European Convention on Human Rights. However, he added that uncertainty remains concerning what is an "appropriate and proportionate" retention of data.

Daems has until the middle of next week to find a compromise between the Parliament and the Council of Ministers. If he fails, the Parliament will vote on the issue in a plenary session and will almost certainly reject the Council's decision. This would push the two legislative bodies into a conciliation process, chaired by the European Commission.
Read more on Operating systems software