Sharp looks for support for new Linux PDA
Japanese electronics maker Sharp announced a number of partnerships and developer projects aimed at drumming up support among...

Download this free guide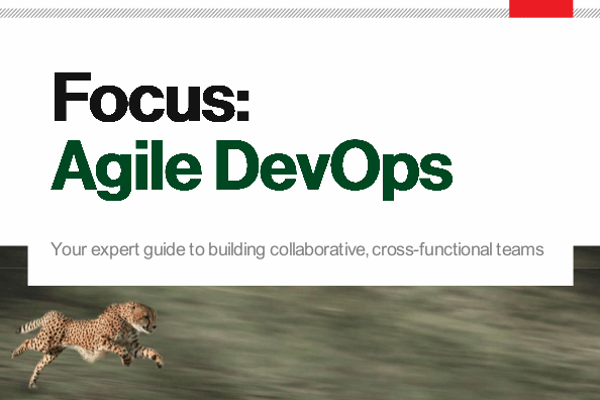 How can your business benefit from DevOps?
Let's take a look at six of the development practices that Disciplined Agile Delivery recommends for disciplined DevOps teams.
By submitting your personal information, you agree that TechTarget and its partners may contact you regarding relevant content, products and special offers.
You also agree that your personal information may be transferred and processed in the United States, and that you have read and agree to the Terms of Use and the Privacy Policy.

Japanese electronics maker Sharp announced a number of partnerships and developer projects aimed at drumming up support among application developers for its Linux-based handheld computer.



Sharp also unveiled the retail version of the company's Linux-based Zaurus.

The Zaurus SL-5500, features a small, retractable keyboard and two expansion slots for Compact Flash and Secure Digital cards. Sharp currently sells the Zaurus SL-5000D to developers for $399 (£280) from its Web site.

"We're getting a very enthusiastic reaction from the developer community," said Steve Petix, associate vice-president of Sharp's mobile and IT solutions group.

When Sharp releases the Zaurus SL-5500 to consumers and business customers, its success competing against handhelds running operating systems from Palm and Microsoft will depend at least in part on there being a supply of applications available to run on it.

One of those applications will be from wireless software maker Aether Systems. The company has announced a partnership with Sharp to provide a version of its software for the Zaurus. Intended for enterprise customers, Aether's software is designed to provide secure, wireless access to e-mail, document attachments and other customised applications from handheld devices.

Aether Systems also announced that it will manage a series of wireless service packages for consumers and business users. Wireless connectivity will be available in a variety of technologies, including Bluetooth, 802.11, Cellular Digital Packet Data (CDPD) and GPRS.

Trolltech, an open-source software maker that developed the user interface for the Zaurus, has released a software development kit (SDK) to allow programmers to build applications for the device.

Sharp did not announce pricing of the handheld, although Petix said it will cost more than the $399 developers currently pay for the device. The SL5500 is built on top of Intel StrongARM 206MHz processor, and includes 64Mbytes of standard memory and 16Mbytes of Flash memory.

"It's got an awful lot of horsepower," Petix said, defending the price of the handheld, which will be comparable to devices running Microsoft's PocketPC operating system, and cost more than twice that of Palm's basic handheld organiser. "We're not competing at the organiser level, we're really focusing on corporate customers that are considering utilising these devices perhaps in place of the notebook computer."

Pricing for wireless service from Aether Systems and its partner wireless network carriers was also not yet announced. Gregg Smith, corporate vice-president of enterprise solutions at Aether Systems, said the service would be offered in several price packages for consumers and corporate customers.

Further Information:
Sharp: www.sharp.co.jp
Aether systems: www.aethersystems.com
Trolltech: www.trolltech.com
Read more on Open source software