EU data-protection law runs into trouble
Telecoms ministers in the 15 countries of the European Union are heading for a confrontation with the European Parliament over a...

Download this free guide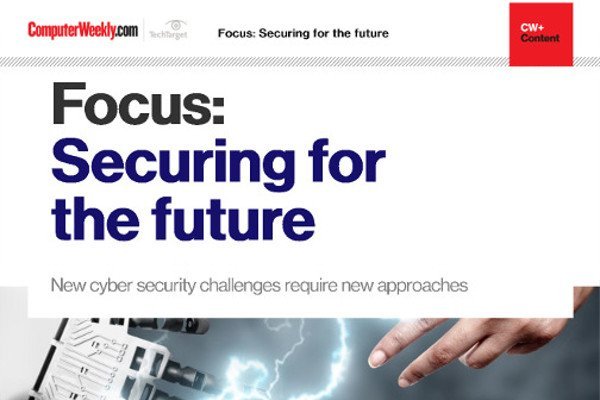 New technologies: a source of threat as well as a solution
Learn about fighting the ever evolving ransomware, IoT botnet malware and data manipulation attacks.
By submitting your personal information, you agree that TechTarget and its partners may contact you regarding relevant content, products and special offers.
You also agree that your personal information may be transferred and processed in the United States, and that you have read and agree to the Terms of Use and the Privacy Policy.

Telecoms ministers in the 15 countries of the European Union are heading for a confrontation with the European Parliament over a new data-protection law currently under construction.



Experts working for the 15 ministers have proposed that the directive on data protection for telecoms should give more scope for law enforcement authorities to access phone and Internet traffic data.

The experts also want to limit commercial spammers by banning unsolicited e-mail, according to an internal document to be presented to ambassadors of the 15 member states by the Council of Ministers working party on telecommunication.

Last week the European Parliament voted to make it more difficult for authorities to gain access to people's traffic data. They also agreed to remove e-mail from the list of communication technologies that should be free of unsolicited direct marketing messages, leaving the decision of whether to ban spam to individual member states.

The new position on data retention is more hard-line than the one telecom ministers agreed on at a Council of Ministers meeting in Luxembourg in June. But certain member states - including the UK - want more access to traffic data for longer.

Opinion among member states on the directive appears most divided on the spam question, with 11 countries in favour of a ban on unsolicited e-mail, and four - the UK, Ireland, Luxembourg and France - preferring a less stringent "opt-out" approach.

Other issues raised in the new directive include how to deal with cookies and short message service (SMS) text messages to mobile phones. The European Parliament voted to ban the sending of unsolicited commercial SMS messages, and to ban all cookies other than those needed to operate a Web site.

The Council's telecom working group has changed the wording on the cookies article, but this does not mark a significant move away from the position adopted by the European Parliament. Nor did it differ on SMS messaging, he added.

The Council of Ministers and the European Parliament must agree on a text in order for this directive to become a law.

A lobbyist for Internet service providers (ISPs) said they opposed stringent data-retention rules, but were in favour of an all-out ban on spam.

"If the Council wins on data retention and the Parliament wins by allowing spam, then the only loser will be the customer - twice over," said Joe McNamee, EU affairs manager for EuroISPA, the association of ISPs in Europe.