Comdex 2001: EDS chief fears for US cybersecurity
The US government has not placed enough emphasis on cybersecurity in the wake of the 11 September terrorist attacks, according to...

Download this free guide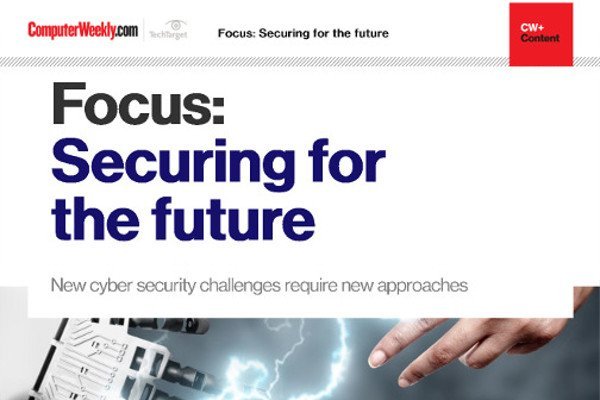 New technologies: a source of threat as well as a solution
Learn about fighting the ever evolving ransomware, IoT botnet malware and data manipulation attacks.
By submitting your personal information, you agree that TechTarget and its partners may contact you regarding relevant content, products and special offers.
You also agree that your personal information may be transferred and processed in the United States, and that you have read and agree to the Terms of Use and the Privacy Policy.

The US government has not placed enough emphasis on cybersecurity in the wake of the 11 September terrorist attacks, according to EDS chairman and chief executive Dick Brown.



"The majority of federal dollar response has been focused on guards, gates, bombs, and bullets - not protection of our information infrastructure," Brown told delegates at the Comdex trade show.

He claimed the US is as vulnerable today to attacks on its information technology infrastructure as it was to the physical attack on Pearl Harbor in 1941.

Brown said recovering from virus attacks costs businesses upwards of $20bn (£14bn) a year. He emphasised throughout his hour-long speech that security attacks on business infrastructure would, in the long run, be more detrimental to the world economy than physical attacks.

"In the digital economy, does data have a nationality?" Brown said.

He cited one of EDS's customers, American Express, as an example of the importance of digital assets over brick-and-mortar assets. American Express had its headquarters in the World Trade Centre at the time of the 11 September attacks. Despite its physical location, the credit card giant - with the assistance of EDS - was able to maintain an almost continuous link with its customers.

"Without trust, commerce slows and investment stops," said Brown, who added that "technology does not provide solutions" and technologists must become human-centric, rather than techno-centric.

He warned companies that they must get their business continuity and disaster recovery plans in place as a matter of urgency.

Brown also unveiled an immigration kiosk, designed by EDS, which is being used at Ben Gurion Airport in Tel Aviv.

The biometric kiosk identifies unique identifiers in the spatial relationship of the bone structure of a person's hand. Once registered, a passenger is issued a smartcard with the biometric information encoded, as well as personal information similar to the kinds of data collected when applying for a passport.

Once registered, a traveller waits about 15 seconds before they are issued a boarding pass. Prior to the kiosk, passengers at the airport often spent hours before boarding the plan during security checks.