Eurim caution on anti-terrorism law
The government is being urged to stop and think before it rushes ahead with new laws to give the police access to people's...

Download this free guide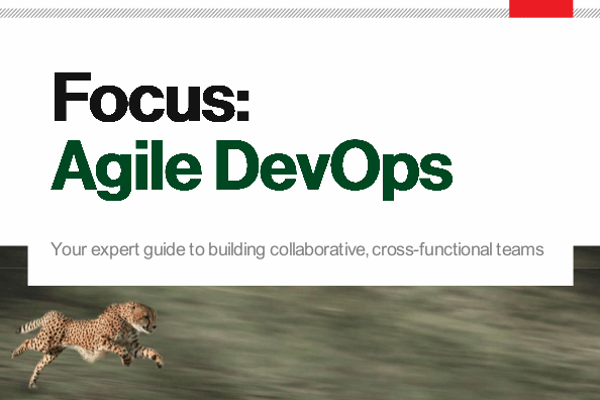 How can your business benefit from DevOps?
Let's take a look at six of the development practices that Disciplined Agile Delivery recommends for disciplined DevOps teams.
By submitting your personal information, you agree that TechTarget and its partners may contact you regarding relevant content, products and special offers.
You also agree that your personal information may be transferred and processed in the United States, and that you have read and agree to the Terms of Use and the Privacy Policy.

The government is being urged to stop and think before it rushes ahead with new laws to give the police access to people's telephone and e-mail traffic.



The parliamentary lobby group for IT directors, Eurim, is concerned that emergency powers to be introduced next month in response to the attacks in the US on 11 September, will harm e-commerce but do little to combat terrorism.

Telcos and Internet service providers expressed fears at a series of meetings organised last week by Eurim, the CBI, E-centre, and the Alliance for Electronic Business (AEB), that the new laws are being put together in a hurry with little thought for the consequences.

"Data retention laws are about as useful in the fight against terrorism as taking down public railings and collecting saucepans was in the Battle of Britain. The data will still be sitting there long after the battle against terrorism is over," said Philip Virgo, Eurim secretary general.

The group plans to brief MPs, ministers and the Home Affairs Select Committee, which is holding hearings on the emergency powers legislation, with alternative approaches to data retention, that could be more helpful to the police and law enforcement agencies.

The group wants to draw on the experience of IT professionals, particularly those responsible for analysing large volumes of data in the finance and public sector for evidence of fraud or hacking, to provide the government with practical alternatives.

One approach, for example, could be for law enforcement agencies to be given powers to request that telephone and Internet companies monitor the e-mail and calls of named individuals or groups, subject to a judicial warrant.

The AEB has accused the government of a "knee jerk" reaction by asking phone companies and ISPs to retain all data. Ian Walden, chairman of the AEB's legal advisory group said the government had ignored the impact of the new legislation on businesses and the rights of individuals.

Eurim is urging ministers to follow the example of the US, which consulted openly before introducing its own emergency legislation, the Patriot Act, and placed a time limit on its powers.
Read more on Operating systems software