New passport fees as IT project debts spiral
The government is planning a new set of charges for passports as officials struggle to meet large debts from the failed national...
This Article Covers
RELATED TOPICS

Download this free guide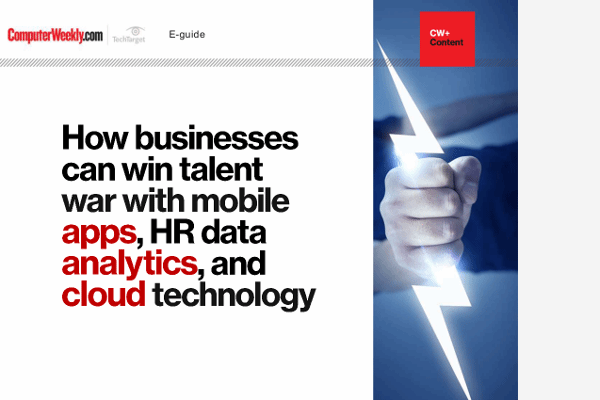 How businesses can win talent war with mobile apps, HR data analytics and cloud technology
Latest articles on HR best practices: mobile apps disrupting the annual staff appraisals; reasons for and against open-source software; and Rolls-Royce case study.
By submitting your personal information, you agree that TechTarget and its partners may contact you regarding relevant content, products and special offers.
You also agree that your personal information may be transferred and processed in the United States, and that you have read and agree to the Terms of Use and the Privacy Policy.

The government is planning a new set of charges for passports as officials struggle to meet large debts from the failed national implementation of a computer system in 1999.



UK Passport Service staff say the new charges for the fast-track processing of passports will increase revenue significantly.

The Commons was told nearly two years ago by then home secretary Jack Straw that the losses of £12.6m arising from the private finance initiative fiasco, which included hiring hundreds of extra staff to clear a backlog of more than 500,000 passport applications, would be met from efficiency savings and not from passport fees.

But the efficiency savings programme has yet to materialise, and Passport Service staff have told Computer Weekly they know of no significant cost-cutting plans.

They claim the new charges are intended to help cover the losses arising from the implementation of the Siemens Passport Application Support System (Pass).

A Home Office spokeswoman, however, said the tiered charges are only under consideration, although the UK Passport Service will be reporting on these shortly. She refused to comment on whether the charges would be used to pay for losses arising from the 1999 crisis.

Passport Service staff have confirmed that there are final preparations to introduce a scale of charges for passports in the first quarter of 2002. With the new pricing structure in place, the Passport Service expects the budgeted £13.7m deficit in 2001/2 to be turned into a surplus in 2002/3. The expected £1m surplus in that year is predicted to grow each year to £35.9m by 2005/6.

The differential charging will take advantage of what the Passport Service describes as an increasing tendency in customer behaviour towards last-minute travel.

Under the current system, applicants can obtain passports quickly, or on the same day, by proving an urgent need to travel. This is expected to be scrapped. Staff say the new service will respond to applicants on the basis of ability to pay, not the need to travel.

The same-day premium service is predicted to include a standard fee, counter charge, and a further premium levy. Staff also expect the cost of the standard 10-day, non-guaranteed turnaround service to rise in the New Year.

Different fees will be charged for a guaranteed five-day service, a "personal service for counter customers" and a one-day "premium" service.

Siemens is expected to benefit financially from the Tiered Application Service because it was not written into the original business plan for Pass.

Anatomy of an IT disaster
The failed introduction of a Siemens Passport Application Support System (Pass) in 1999 led to a shortfall in the planned capacity to process passports. Although Pass - running Oracle and Windows NT - was more secure than the Tandem-based system it replaced, the new equipment was slower than expected, partly because of end-user unfamiliarity and a change in working methods. A fall in productivity created a backlog of more than 500,000 applications. MPs were told that the losses arising from the crisis, including the payment to existing employees of up to £20 an hour in overtime to tackle the backlog would be a maximum of £12.6m.

But Computer Weekly has learnt that the costs associated with Pass have continued to climb. In addition to the £12.6m, the Passport Service has to cope with a "significant" deficit of £13.7m in 2001/2, arising partly from the roll-out of the system and the need to run two systems in London while staff moved offices. Originally Pass was to be installed by February 1999, but the roll-out is not now due to be completed until next month.

Read more on Business applications