Visa partners CyberSource on fraud detection
Visa US and CyberSource have introduced CyberSource Advanced Fraud Screen enhanced by Visa, a system combining fraud trends and...
This Article Covers
RELATED TOPICS

Download this free guide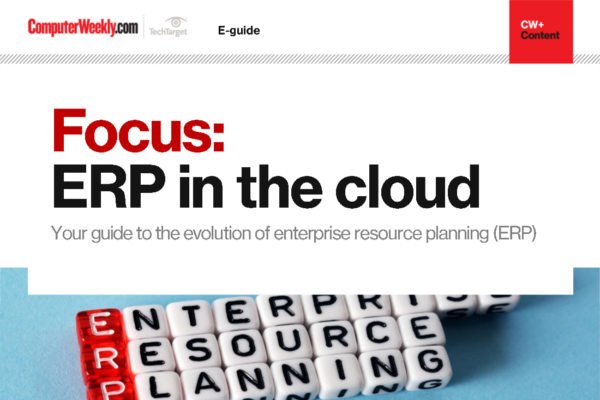 Are you keeping up with the ERP evolution?
Read about the new best practices for the ERP systems and how to tackle the growth of ERP integrations.
By submitting your personal information, you agree that TechTarget and its partners may contact you regarding relevant content, products and special offers.
You also agree that your personal information may be transferred and processed in the United States, and that you have read and agree to the Terms of Use and the Privacy Policy.

Visa US and CyberSource have introduced CyberSource Advanced Fraud Screen enhanced by Visa, a system combining fraud trends and individual card-usage statistics to provide e-tailers with fraud risk assessments for each pending transaction.



This information will enable merchants to identify and stop transactions that are most likely to be fraudulent, said Jeff King, director of risk product management at CyberSource.

When an online customer clicks the "buy" button, transaction information provided by the buyer, including shipping, billing and e-mail addresses, as well as the phone number and other data, is sent to CyberSource. CyberSource runs that information, along with the IP (Internet Protocol) address, location of the Internet connection being used and 150 other data points, through the Advanced Fraud Screen system.

Those checks include a real-time call to Visa to determine if there is any risky or unusual behaviour associated with the credit card number being used. The call to Visa's computers allows the CyberSource system to view up-to-the-minute data on the card in question. The merchant is then given a risk score of 0-99 and can choose to accept or deny the transaction.

Online credit card fraud is now more sophisticated and high-tech than offline credit card fraud or even online fraud from a few years ago, said King.

The desire for security and fraud prevention in this new environment might lead merchants to tighter policies, but those could lead to more transaction denials. As such, e-tailers must find a way to balance accepting as many orders as possible with protecting themselves against fraud. CyberSource and Visa's offering is one way to do that, King said.

"It really does enable e-commerce and consumer confidence," he said.

The system will be available in January, King said, citing the demands of the holiday buying season as the reason the system is not available now.

When the Advanced Fraud Screen is available, companies will need to sign up with CyberSource, download an application and pay the associated fees. Multiple clients written in Java or Perl will be available, as are kits and plug-ins for major e-commerce, ERP (Enterprise Resource Planning) and CRM (Customer Relationship Management) applications.

A set-up fee of $5,000 (£3,520) will be required. There will be either a fee of $0.18 per transaction (the price goes down based on volume) or an annual subscription, which costs up to $10,000.

Also available is a three to five-day "Jumpstart" consultation that helps companies implement the Fraud Screen system and create policies for how to use the risk assessment scores in their sales systems, King said.

Further information
Visa: www.visa.com/
CyberSource: www.cybersource.com/
Read more on Business applications