Kellogg's sets up European server centre
Kellogg's is considering moving its IT provisioning to a pay-as-you-go utility model, it said last week, following the...
This Article Covers
RELATED TOPICS

Download this free guide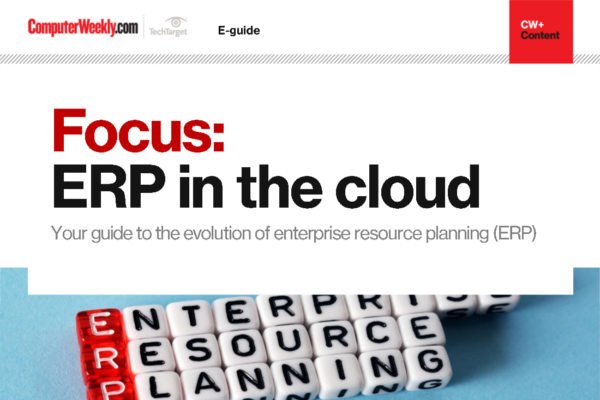 Are you keeping up with the ERP evolution?
Read about the new best practices for the ERP systems and how to tackle the growth of ERP integrations.
By submitting your personal information, you agree that TechTarget and its partners may contact you regarding relevant content, products and special offers.
You also agree that your personal information may be transferred and processed in the United States, and that you have read and agree to the Terms of Use and the Privacy Policy.

Kellogg's is considering moving its IT provisioning to a pay-as-you-go utility model, it said last week, following the announcement of a successful capacity-on-demand pan-European server installation.



The May launch of a network of £1.2m-worth of 32-processor HP Superdome high-end Unix servers was last week hailed as a success by Kellogg's European IT director David Pirie.

"At the moment, performance is very good. Feedback from outside the IT department indicates that the business is very pleased with the improvements in performance," he said.

The ability to turn on processors as required was attractive to Kellogg's as it faces seasonal shifts in demand for food products. Pirie said the company is considering a utility model for other aspects of its IT system, such as desktop applications.

The hardware installation is the latest phase in the transition of the company to a pan-European IT strategy. The increase in server performance was required to run version of 11i of Oracle's Consumer Packaging Goods modules across its European network.

Kellogg's five-year programme to move from disparate systems in 12 countries to a European-wide solution has seen it reap enormous benefits from the increased scope of its IT operations.

"Operating on a pan-European basis has allowed us to optimise our supply chain and manufacturing across country borders in a way we couldn't before. We also now do reporting on a European basis, as well as IT support. When the time comes for the euro currency upgrade, we can do it in one go," said Pirie.

Kellogg's Superdome installation is only the second by a UK user. The servers, which are located in Manchester, will support manufacturing in the UK, Italy, Germany and Spain and sales operations in Ireland, Italy, Belgium, Holland, Denmark, Finland, Norway, Sweden and France.
Read more on Business applications