US consumer groups blast Windows XP
Microsoft's new Windows XP operating system will cause "significant harm" to consumers, according to a report published by four...
This Article Covers
RELATED TOPICS

Download this free guide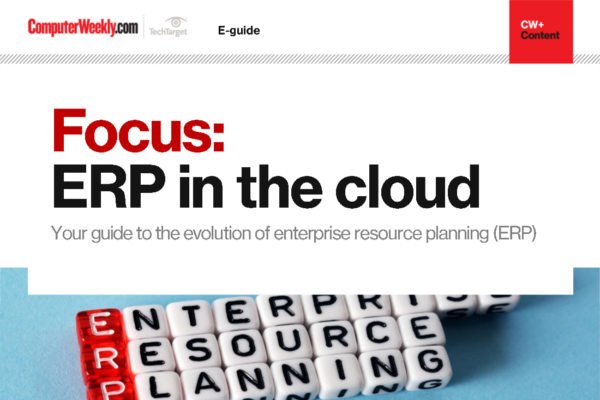 Are you keeping up with the ERP evolution?
Read about the new best practices for the ERP systems and how to tackle the growth of ERP integrations.
By submitting your personal information, you agree that TechTarget and its partners may contact you regarding relevant content, products and special offers.
You also agree that your personal information may be transferred and processed in the United States, and that you have read and agree to the Terms of Use and the Privacy Policy.

Microsoft's new Windows XP operating system will cause "significant harm" to consumers, according to a report published by four US consumer groups.



The report, titled Windows XP/.Net: Microsoft's Expanding Monopoly, was published by the Consumer Federation of America, the Consumers Union, the Media Access Project and the US Public Interest Research Group.

The organisations also sent a letter to officials connected with the US government's antitrust case against Microsoft, urging them to enact suitably severe measures to curb Microsoft's behaviour and to appoint a special master to enforce the court's eventual decision.

The groups stated in the letter: "Without severe penalties for failing to comply with the consent decree, Microsoft has no incentive to obey the law. Financial penalties for non-compliance should be sufficiently large as to be meaningful to a company with billions of dollars of cash on hand, garnered through abuse of monopoly power.

"Break-up should be a continual threat available to the Court should it determine that Microsoft fails to comply with the conduct remedy," the letter concluded.

According to the report, Microsoft's Windows XP/.Net bundle contains commingled code, proprietary programming languages, restrictive licensing terms and obstacles to thwart users from taking advantage of competitors' products.

Microsoft's Passport authentication service also poses risks to consumers' privacy, the report claimed. The report added that the company's recently announced willingness to make Passport interoperable with rival authentication systems is "too little, too late".

Microsoft representatives declined to comment directly on the report, instead referring questions to a representative of the Association for Competitive Technology (ACT), an industry-backed lobbyist group.

"Fundamentally, the message in this report is that the only way to help consumers is to take technology away from them. I think that's incredibly paternalistic and misguided," said Jonathan Zuck, president of ACT. "It's hard to get the image out of my head of PhD economists patting consumers on the head as they take away their toys," he added.
Read more on Business applications