Telecoms make transatlantic surgery possible
Surgeons in New York removed the gall bladder of a woman in France using high-speed telecommunications and sophisticated surgical...
This Article Covers
RELATED TOPICS

Download this free guide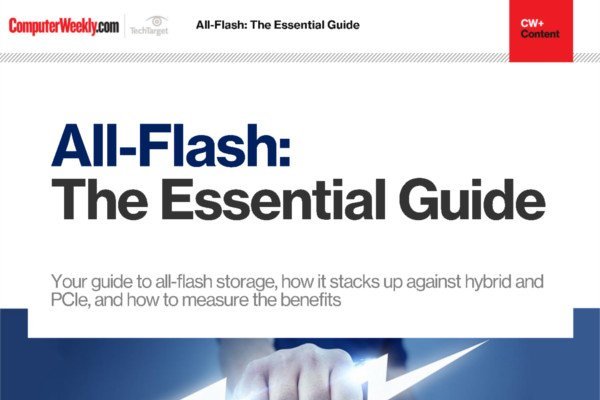 All-Flash: The Essential Guide
Access this guide to learn about all-flash storage, how it stacks up against hybrid and PCIe, and how to measure the benefits.
By submitting your personal information, you agree that TechTarget and its partners may contact you regarding relevant content, products and special offers.
You also agree that your personal information may be transferred and processed in the United States, and that you have read and agree to the Terms of Use and the Privacy Policy.

Surgeons in New York removed the gall bladder of a woman in France using high-speed telecommunications and sophisticated surgical robotics.



The "telesurgery" is said to be the first time a complete operation was performed by surgeons nearly 4,000 miles away. The 45-minute surgery was performed earlier this month on a 68-year-old woman in Strasbourg.

The project was the result of a partnership between researchers at the Institute for Research into Cancer of the Digestive System (IRCAD) in Strasbourg, France Telecom, and Computer Motion, a US-based medical robotics company.

Surgeons in New York used Computer Motion's Zeus robotic surgical system to manipulate the surgical instruments on the patient in France.

The surgery was made possible because of an end-to-end high-speed fibre-optic link deployed by France Telecom that connected all the equipment, including a video camera, robotic system and telephone, by a transatlantic high-bandwidth (10mbps) fibre-optic network.

The link eliminated a problem that had previously prevented transatlantic surgery: how to reduce the time delays inherent in long-distance transmissions. To be successful, the time delay could be no greater than 200 milliseconds.

Through its fibre-optic link, France Telecom was able to reduce the time delay between the surgeon's movements and the return video image displayed on his screen to an average of 150 milliseconds - or 0.15 seconds - a speed almost imperceptible to the human eye, according to Tom Wyrick, vice-president for Equant North America, a division of France Telecom.

"The doctor was moving a control in his hand in New York that sent a signal [to France] to move the robotic arm. Then a camera in the patient photographs the doctor's movements and sends an image back across the Atlantic to New York," Wyrick said. "So when he moved the robotic hand [using the remote control] in New York, he saw it move in the patient in France."

According to Dr. Jacques Marescaux, who performed the surgery in New York, the patient was released from the hospital about 48 hours after surgery and returned to normal activity a week later.

France Telecom has fibre-optic connections in hundreds of cities in 40 to 50 countries, Wyrick said. The success of this surgery lays the foundation for the globalisation of surgical procedures, he added.
Read more on Data centre hardware