Transcontinental IP storage networks take off
Eight top IT vendors have come together to prove that storing and recovering block-level data between data centres on the East...
This Article Covers
RELATED TOPICS

Download this free guide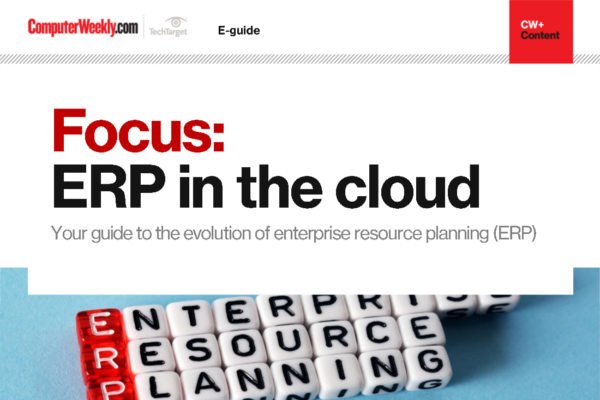 Are you keeping up with the ERP evolution?
Read about the new best practices for the ERP systems and how to tackle the growth of ERP integrations.
By submitting your personal information, you agree that TechTarget and its partners may contact you regarding relevant content, products and special offers.
You also agree that your personal information may be transferred and processed in the United States, and that you have read and agree to the Terms of Use and the Privacy Policy.

Eight top IT vendors have come together to prove that storing and recovering block-level data between data centres on the East and West coasts of the US is possible using IP and off-the-shelf devices.



The Promontory Project has been hailed as the industry's first gigabit-speed transcontinental IP storage-area network using SCSI and fibre channel commands.

Adaptec, Dell, Hitachi Data Systems, IBM, Intel, Nishan Systems, QLogic and Qwest Communications International set up various storage and switching equipment and used a 10gbps fibre-optic backbone to transfer block-level data such as database information, at speeds of 2.5gbps.

"IP storage is here today," Randy Fardall, a spokesman for Nishan Systems.

Based on emerging data-transport standards known as iSCSI, FCIP and iFCP, the switched network transmitted data at about 1Tbyte per hour from California to New Jersey and back again.

Steve Duplessie, an analyst at Enterprise Storage Group, hailed the unique collaboration among rival market players.

"Even though we're not technically at standards now, the stuff works. Interoperability is predicated upon other standards," he said. "It's not just that iSCSI standards aren't there yet. Ethernet and TCP/IP are there."

With fibre channel, data packets break down quickly, meaning that transmission distances are limited to about 100km. Because of that, IT managers have been unable to back up servers to data centres much farther away than the city next door or, in the case of Wall Street, across the Hudson River to New Jersey.

"For the first time, you can now put your back up centre far enough away that it won't get hit by the same hurricane you do," said Fardall.

Nishan provided the switches, while IBM, Hitachi and Dell provided the RAID storage devices and Cisco Systems provided routers.

"Not only does this allow you to use standard facilities based on Nortel or Cisco routers, but it allows you to go faster and further than ever before," Fardall said.

Dell is expected to announce on 24 September that it will begin reselling Nishan's switches.
Read more on Business applications