Sun's high-end Starcat server to shine
The high-end server market is expected to heat up significantly on 25 September, when Sun Microsystems will unveil the company's...
This Article Covers
RELATED TOPICS

Download this free guide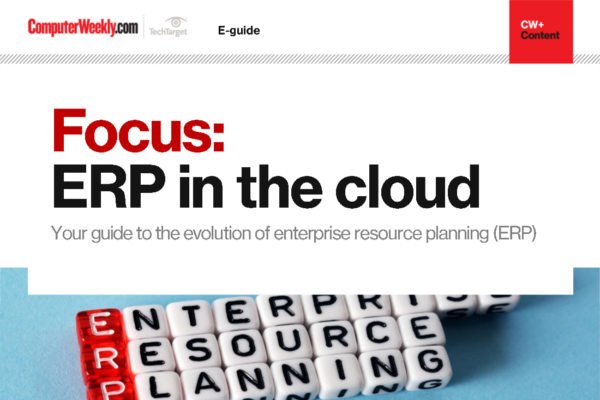 Are you keeping up with the ERP evolution?
Read about the new best practices for the ERP systems and how to tackle the growth of ERP integrations.
By submitting your personal information, you agree that TechTarget and its partners may contact you regarding relevant content, products and special offers.
You also agree that your personal information may be transferred and processed in the United States, and that you have read and agree to the Terms of Use and the Privacy Policy.

The high-end server market is expected to heat up significantly on 25 September, when Sun Microsystems will unveil the company's much-anticipated Starcat server at a launch event in New York.



Sun's new Starcat server will be the successor to the company's highly successful E10000 server, according to sources familiar with the company's plans.

The Starcat - a RISC-based, Unix server platform - will fortify Sun's high-end server offering against increasing competition from servers based on Intel's Windows-based, 64-bit Itanium processor platform.

The New York event could also mark the introduction of Sun's new Solaris 9 operating system, sources said. Solaris is Sun's proprietary operating system that runs with the company's UltraSparc III processor. Industry experts have predicted a 2001 launch window for the new OS.

The first Starcat servers could potentially run as many as 72 UltraSparc III chips at speeds between 750MHz and 900MHz, sources said. Higher internal bandwidth and the ability to partition the server as many as 18 ways are also expected to be features of the initial Starcats.

Sun Microsystems is the only major computer maker left not offering products based on Intel's high-end Itanium chip platform. Other major vendors, including Hewlett-Packard, Compaq, Dell and IBM, have each pledged to offer products along the Itanium chip road map. HP and Compaq are even porting their RISC-based technology over to Itanium in a show of solidarity to the Intel platform.

Experts say Sun has its work cut out if it is to offer the same wide range of applications and technologies as the ever-broadening Intel-based consortium.

"Sun has never had to confront this type of competition before," said Nathan Brookwood, the principal analyst at Insight 64. "[Itanium] definitely has the credentials that once it gets established, life will get a whole lot harder for Sun."

However, experience in high-end RISC-based Unix computing is on Sun's side. The company gobbled up a huge portion of the Unix market in the mid and late 1990s and still owns a commanding share of the Unix market, according to research organisation IDC.

Sun is the number one Unix vendor in the world by server operating environment revenue shipments with just more than a 40% market share, according to IDC. IBM - which, unlike HP and Compaq, will continue to offer both RISC and Itanium products - holds a 12% share of the Unix market.
Read more on Business applications