Office sets standard for Mac OS X applications
Microsoft has unveiled its new Office productivity suite for Apple's latest version of its new Mac OS X operating system.
This Article Covers
RELATED TOPICS

Download this free guide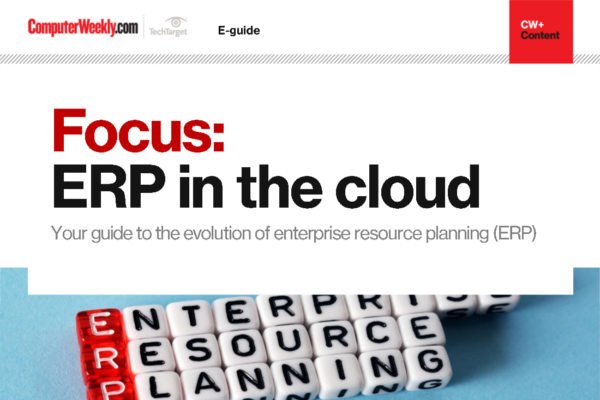 Are you keeping up with the ERP evolution?
Read about the new best practices for the ERP systems and how to tackle the growth of ERP integrations.
By submitting your personal information, you agree that TechTarget and its partners may contact you regarding relevant content, products and special offers.
You also agree that your personal information may be transferred and processed in the United States, and that you have read and agree to the Terms of Use and the Privacy Policy.

Microsoft has unveiled its new Office productivity suite for Apple's latest version of its new Mac OS X operating system.



The software maker announced that Microsoft Office v. X for Mac will be released in November, about two months after Apple is expected to release Version 10.1 of Mac OS X. The suite will include Word, Excel, Powerpoint and the e-mail management software Entourage.

Designed to match Apple's "Aqua" look - the term used to describe the new colours and interface featured in the OS X operating system - Microsoft said it expects the set of applications to set the standard for other third-party software for Mac OS X.

"It is literally the poster child for what a Mac OS X application should feel and look like," claimed Erik Ryan, a product manager with Microsoft's Mac group.

The new version of Office will have a number of new features, such as the addition of Microsoft's Messenger 2.1 instant messaging software and the latest Windows Media Player.

New additions to the Entourage e-mail application include the ability to add pictures and text to emails and send them as HTML mail. Entourage X now has support for international users. The software can now store calendar entries across time zones, and its address book can store addresses in regional formats.

In addition to an English-language version, Microsoft Office v. X for Mac is available in Spanish, Japanese, French, German and Swedish.

The new version also makes use of an Apple technology called "keychain support," which allows a user to store passwords. Microsoft has also added its new notification technology, which can send automatic notices and reminders through a pop-up window on a users' desktop.

Microsoft has, however, omitted a number of features specific to the latest Windows version, Office XP. The Mac version will not support Microsoft's Smart Tags feature, which offers links to Web content and other information stored in a user's computer from within the desktop.

"It's similar to what we've done with Office XP in that it's really the beginning of bringing .Net over the Mac platform," said Michael Connolly, group programme manager for Microsoft's Mac division. ""I think a direct comparison with Office XP isn't the right way to think about this release," he added.

Prices for Microsoft Office v. X for Mac start at $499 (£342) for the full version and $299 (£205) for the upgrade. The company is also offering a special upgrade price of $149 (£102) for users who already run Office 2001 applications for Mac.

Further information
Microsoft: www.microsoft.com
Apple: www.apple.com
Read more on Business applications