Vendors combine to push fault-tolerance
Six IT companies, including Microsoft and Intel, have formed the Fault Tolerant Server Consortium (FTSC) to build greater...
This Article Covers
RELATED TOPICS

Download this free guide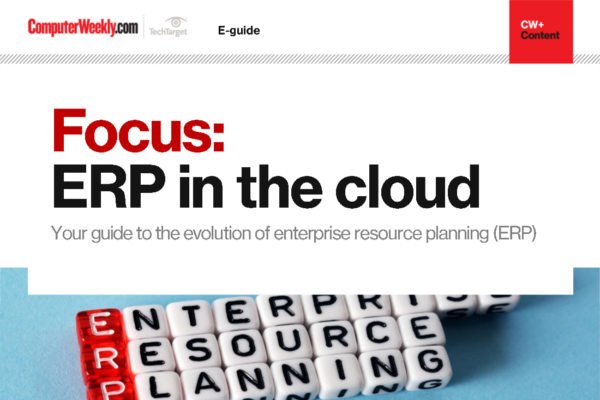 Are you keeping up with the ERP evolution?
Read about the new best practices for the ERP systems and how to tackle the growth of ERP integrations.
By submitting your personal information, you agree that TechTarget and its partners may contact you regarding relevant content, products and special offers.
You also agree that your personal information may be transferred and processed in the United States, and that you have read and agree to the Terms of Use and the Privacy Policy.

Six IT companies, including Microsoft and Intel, have formed the Fault Tolerant Server Consortium (FTSC) to build greater awareness of advances in fault-tolerant computing on Intel-based systems running the Windows 2000 operating system.



In addition to Intel and Microsoft, the four other founding members of the organisation, which was launched on 18 September in Japan, are Hitachi, NEC, Toshiba and Stratus Technologies, FTSC said in a statement.

Fault tolerance relies on a combination of hardware and software to provide uninterrupted system operation in the event of a hardware or software failure anywhere in the system. Fault tolerance is usually built into servers for mission-critical applications such as finance and continuous Web operation.

Engineering advances mean that fault-tolerant systems can now be built using standard hardware and software rather than relying on expensive proprietary systems, according to Haruyoshi Iida, president of Stratus Technologies Japan.

Systems built using industry-standard hardware and software will be cheaper for end users to buy as well as being easier to deploy and maintain, the FTSC said in its statement. The foundation said it aims to raise awareness among end users of advances in fault-tolerant computing and to extend the application areas where it can be used.

Stratus, a long-time player in the fault tolerance business, only introduced its first Intel/Windows products in June. It admitted at the time that some of its customers were concerned about moving away from the company's proprietary VOS operating system and RISC (Reduced Instruction Set Computing) chip architecture.

Earlier this month, Stratus launched low-end ftServer 3200 systems, fitted with the Windows 2000 Advanced Server operating system, at around $18,000 (£12,300). The system was jointly designed with NEC, which sells the system in Japan under its own name. Toshiba sells the larger ft5200 under the Magnia brand name in Japan. Intel and Compaq are investors in Stratus.

Stratus's proprietary Continuum series of fault-tolerant servers cost over $100,000 (£43,253) each.

The FTSC expects the consortium to grow as more IT vendors get involved in fault-tolerant computing.

Further information
FTSC: www.ftsconsortium.org
Read more on Business applications