Business fights back in aftermath of disaster
The attack on the World Trade Centre on 11 September has raised concerns about the continuing operability of some of the world's...

Download this free guide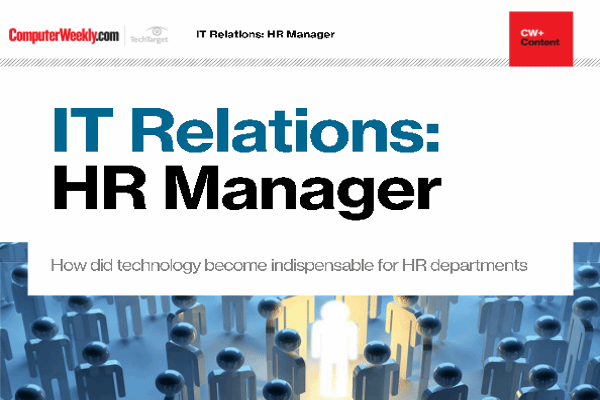 How did technology become indispensable for HR departments
HR and IT departments have begun to work closely together over the last few years. While HR historically has often received limited attention, companies now understand the key role the department plays in the business.
By submitting your personal information, you agree that TechTarget and its partners may contact you regarding relevant content, products and special offers.
You also agree that your personal information may be transferred and processed in the United States, and that you have read and agree to the Terms of Use and the Privacy Policy.

The attack on the World Trade Centre on 11 September has raised concerns about the continuing operability of some of the world's largest financial firms.



Some financial institutions with offices in one of the twin towers have issued statements confirming that operations are continuing and data has been thoroughly backed-up. The majority also made it clear that their top concern was to determine whether their employees in the destroyed buildings had survived.

Lehman Brothers, with offices close to the World Trade Centre, transferred its key operations to London. Morgan Stanley, which had 3,500 staff in the buildings, yesterday assured clients that "all our businesses are functioning and will continue to function".

Morgan Stanley sent a memo to employees on Tuesday night saying that all of its staff had survived the attack. Credit Suisse First Boston, an investment bank, had 800 staff in the complex, all of whom were safely evacuated.

"It is difficult to say how this affects business. We still have infrastructure in New York, there are people in our main office on Madison Avenue," said Paul Rimmer, a spokesman for the parent Credit Suisse Group.

Merrill Lynch, meanwhile, reported that it had to evacuate its New York office, adjacent to where the World Trade Centre stood. A representative for the company confirmed it was still attempting to find a suitable temporary office.

Salomon Smith Barney had offices at 7 World Trade Centre, adjacent to the twin towers, but safely evacuated its employees. Other Salomon Smith Barney offices operated with essential staff only.

Although financial trading in the US and Canada has ceased while the financial community and the public regroup from the attacks, a note posted on the Nasdaq Web site from Nasdaq chief executive officer Hardwick Simmons summed up the sentiment expressed by various industry leaders over the past 24 hours.

"We want to assure you that the Nasdaq market will be open in the coming days," Simmons wrote. "We are testing our systems and those of our members as I write."
Read more on IT jobs and recruitment