California and New York go hard on Microsoft
Two state attorneys general have warned that they may press for harsher remedies to be imposed on Microsoft if they are not...
This Article Covers
RELATED TOPICS

Download this free guide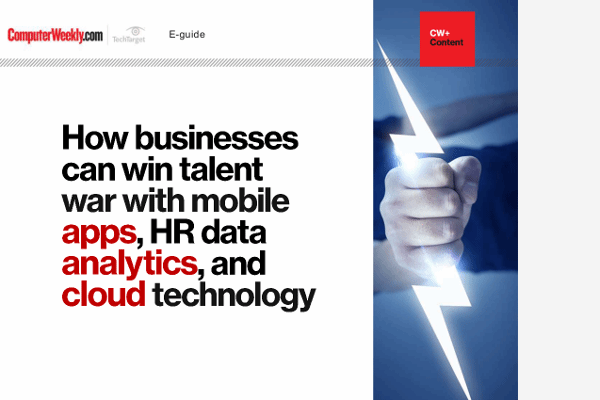 How businesses can win talent war with mobile apps, HR data analytics and cloud technology
Latest articles on HR best practices: mobile apps disrupting the annual staff appraisals; reasons for and against open-source software; and Rolls-Royce case study.
By submitting your email address, you agree to receive emails regarding relevant topic offers from TechTarget and its partners. You can withdraw your consent at any time. Contact TechTarget at 275 Grove Street, Newton, MA.
You also agree that your personal information may be transferred and processed in the United States, and that you have read and agree to the Terms of Use and the Privacy Policy.

Two state attorneys general have warned that they may press for harsher remedies to be imposed on Microsoft if they are not satisfied with the penalties sought by the Department of Justice.



Eliot Spitzer, state attorney general for New York, and Bill Lockyer, California's state attorney general, issued a statement on 7 September warning the DOJ that they would push to make sure remedies imposed on Microsoft are "forward-looking" in regard to the release of the Windows XP operating system and "will change the conduct by Microsoft that the courts have found to be illegal".

The DOJ had earlier announced that it would narrow its case against the software giant, noting it would not attempt to ask for a break-up of the company or pursue the issue of Microsoft's "tying" its Internet Explorer Web browser to the Windows operating system.

The case goes back to a US District Court this month following the selection of a new judge in August. Colleen Kollar-Kotelly has been charged with determining an appropriate penalty to impose on Microsoft.

The US Appeals Court for the District of Columbia overturned an earlier ruling that would have broken the company into two, with one firm focusing on software and the other on operating systems. Kollar-Kotelly, could have also been asked by the government to hear a separate case on the issue of tying.

The two state law enforcers said they are "committed to pressing the trial court for stringent remedies". While they pledged to continue working with the federal government, they noted that they would, "if necessary to protect the public, press for remedies that go beyond those requested by the Department of Justice".

Spitzer and Lockyer's statement contrast with announcements from other attorneys general who are leading the states' efforts against Microsoft.

"We concur with the Department of Justice in today's announcement," said Richard Blumenthal, attorney general of Connecticut. "This decision, while difficult, was driven by a realistic, clear-sighted view of the clock."

The DOJ, and vocal supporters such as Blumenthal, have said this shift in strategy in the case will enable the court to impose remedies on Microsoft more quickly. "The result needs to be right but prompt, and this course seems the best realistic strategy to secure a remedy that is timely, effective, and certain," added Blumenthal.

"The Court of Appeals opinion sent a strong message about the likely judicial view of breaking up the company as a remedy - a view that we would ignore at our peril. We may not agree with the Court of Appeals on break-up or tying, but it has set a standard that would mean protracted proceedings and delayed relief with a highly uncertain result," he concluded.

Iowa Attorney General Tom Miller also backed the DOJ. "The states are joining with the Department of Justice in the decision not to seek the break-up of [Microsoft]. Since the Court of Appeal's decision, the states and DOJ have directed their efforts to one object - the quickest and most effective remedy possible. This decision is consistent with that objective."
Read more on Business applications