SAP leads way in euro conversion
Three quarters of SAP's 6,700 installations in the euro zone have successfully converted to the new currency, according to the...
This Article Covers
RELATED TOPICS

Download this free guide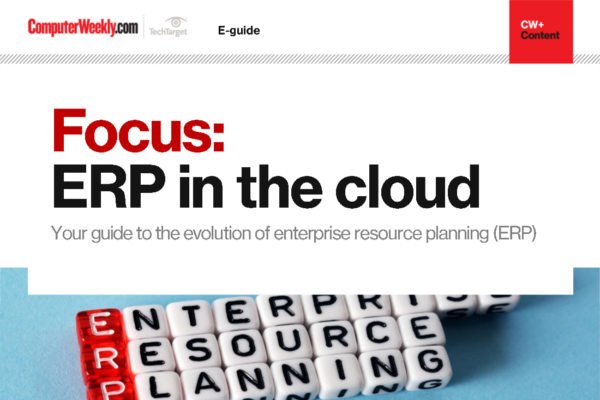 Are you keeping up with the ERP evolution?
Read about the new best practices for the ERP systems and how to tackle the growth of ERP integrations.
By submitting your personal information, you agree that TechTarget and its partners may contact you regarding relevant content, products and special offers.
You also agree that your personal information may be transferred and processed in the United States, and that you have read and agree to the Terms of Use and the Privacy Policy.

Three quarters of SAP's 6,700 installations in the euro zone have successfully converted to the new currency, according to the German company.



The high figure contrasts with more pessimistic outlook of the European Commission, which last month claimed that only 8% of companies in the euro zone maintained their accounts in euros. Companies in European Economic and Monetary Union member states must convert their internal book-keeping to euros by 1 January 2002.

Since 1998, SAP has maintained a database of its clients that tracks their progress towards conversion. Its Early Watch program automatically checks SAP clients' systems to check they meet technical specifications.

Dennis Keeling, chief executive of the Business Application Software Developers Association, said both figures were believable.

"The feedback we have received says very few organisations have started the conversion or have even prepared for the work ahead, but SAP is the most advanced supplier because they have spent a lot of time explaining the implication of the euro to their customers and helping get their systems ready," he said.

Keeling warned that businesses that only operated in one currency, in particular, needed to take action as soon as possible. By contrast, large corporates with subsidiaries in other countries or import and export trade had done most of their work.

"We have found this in Ireland, where a lot of smaller companies have done no preparation but they still need to upgrade their systems to prepare for conversion. Some of our members are telling clients that they won't take any orders for upgrades after the end of August," he said.

Keeling added there was also a significant amount of euro activity in the UK, as large corporates made their first preparations for possible entry to the euro.

"It's a pleasant surprise. After the first flurry of activity when the euro was first announced, there has been no action for the past three years. Now the government is hinting it may go for a referendum next year after all, and if there was a yes would go for quick entry, so large companies are investigating the implications," he said.

SAP euro programme manager Hans-Joachim Wuerth agreed that companies should start planning as soon as possible, given the average lifespan for a conversion project is six months.

"You need to carry out an inventory of your hardware and analyse the interfaces between our software and other systems. Companies must realise this is an interdisciplinary project that should involve all users, the purchasing and accounting departments, with the IT staff. To succeed, you need a fully focused project manager," he said.

Wuerth was confident his company's clients that had yet to complete the task would manage the transition on time.

"We have a retroactive programme that gives our clients more time. Companies that close their books in February will have their accounts from the start of the year automatically transferred to the euro
Read more on Business applications