IBM backs Microsoft e-business standard
The drive to create global e-business standards took a step forward this week when Oasis, an IBM-backed standards group, adopted...
This Article Covers
RELATED TOPICS

Download this free guide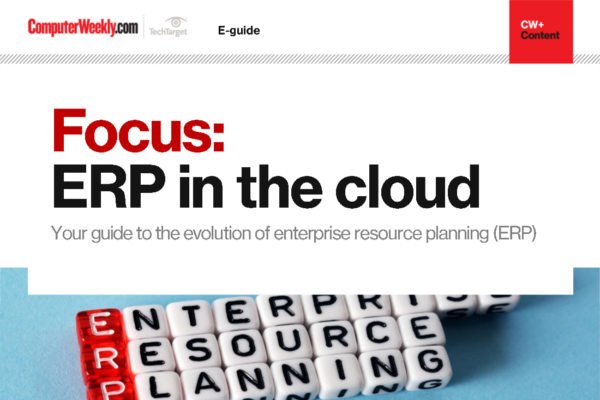 Are you keeping up with the ERP evolution?
Read about the new best practices for the ERP systems and how to tackle the growth of ERP integrations.
By submitting your personal information, you agree that TechTarget and its partners may contact you regarding relevant content, products and special offers.
You also agree that your personal information may be transferred and processed in the United States, and that you have read and agree to the Terms of Use and the Privacy Policy.

The drive to create global e-business standards took a step forward this week when Oasis, an IBM-backed standards group, adopted Microsoft's e-commerce standard, simple object access protocol (SOAP).



Oasis is to use SOAP as the message-level protocol for e-business XML (ebXML), which its members are designing to simplify and standardise commercial transactions over the Net.

IBM and Microsoft have worked jointly to improve SOAP. After the World Wide Web Consortium (W3C) criticised the standard for its lack of security, the two rivals modified and resubmitted SOAP earlier this month.

Oasis plans to provide W3C with a working draft of its XML protocol by the end of the month. It will specify a uniform standard for exchanging XML messages and outline a common format for doing business over the Internet.

The ebXML standard should cover complex transactions and enable users to co-ordinate and process Web services from different organisations.

This agreement over SOAP is good news for the industry, because Oasis is starting to work with potential competitors, said Giga Information Group analyst Uttam Narsu.

"One thing it portends is the end of friction between ebXML and other Web services. Things like UDDI [Universal Description, Discovery and Integration]
come out like weeds in a garden. UDDI took Oasis by surprise, but now its members have learnt their lesson. Oasis is starting to tend to its garden," he said.

Despite this rapprochement, ebXML remains incompatible with Microsoft's e-business product BizTalk Server 2000. Narsu believes this could cause problems in the future.

"BizTalk is out already and it's being widely adopted because it's so cheap. Both sides need to work together for e-business to work," he said.

IBM marketing manager, Roger Warner, believes Oasis will surmount this obstacle when the time comes.

"No one pretends this is the answer to all our prayers, it's just a question of getting the momentum going. What we have learnt from our experience with open source is that problems get solved sooner rather than later," he said.

Chris Mugan
Read more on Business applications