First integrated logistics and travel information service goes live on the Web
Global Telematics have launched what they claim is the first vehicle tracking and management system that can be used directly via...

Download this free guide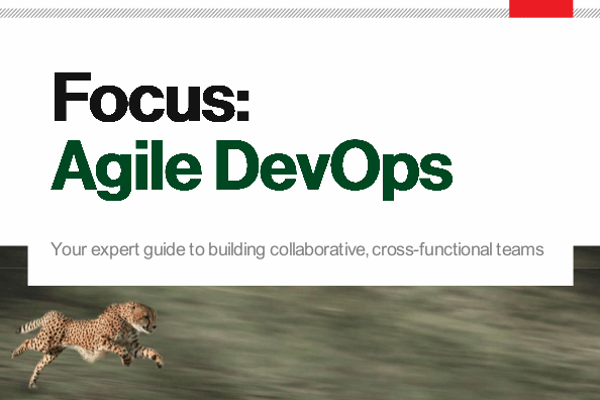 How can your business benefit from DevOps?
Let's take a look at six of the development practices that Disciplined Agile Delivery recommends for disciplined DevOps teams.
By submitting your personal information, you agree that TechTarget and its partners may contact you regarding relevant content, products and special offers.
You also agree that your personal information may be transferred and processed in the United States, and that you have read and agree to the Terms of Use and the Privacy Policy.

Global Telematics have launched what they claim is the first vehicle tracking and management system that can be used directly via the Internet.



The service, which has been adopted by Parcelforce, is aimed at reducing the fuel consumption of large haulage fleets.

The integrated Traffic and Travel Information (TTI) solution uses a combination of global positioning satellites and GSM cellular hardware with a real time monitoring service from Trafficlink.

Nigel Porter, director of technical services for Global Telematics said: "With fuel consumption for vehicles covering only 50,000 miles a year accounting for as much as 71% of total running costs, the chance to reduce excess usage is a central issue for fleet managers."

Porter believes that information systems that track vehicle fleets in real time and provide historical data are the key to reducing these fleet costs.

Global Telematic will offer the service to its existing 200 fleet customers, which covers 9000 vehicles for a subscription free 90-day trial period. "The service is developing rapidly and we expect to be able to offer additional options such as alternate route advice and predictive software to help fleet mangers schedule more efficient routes."

Porter believes that the system is the first of its kind anywhere in the world and differs from consumer traffic systems by integrating directly with fleet management systems. "We have designed this system with compatibility in mind and the core database is SQL driven." he added. Global Telematics are offering a developers kit to help other companies integrate the service with their own logistics systems.

Rowhan Morris, logistics development manager with New Wave Logistics said: "We currently run real-time monitoring solutions for the 150 vehicles in our fleet and we have pushed for integrated technology like this for some time." New Wave is currently upgrading its logistics system to offer more customer-facing tracking solutions using the Internet. "The Global Telematics service is something we will look at as part of our next project," Morris added.

Trafficink, which provides traffic and travel information to 70% of the radio stations in the UK via reports from CCTV, local observers and spotter aircraft, will supply raw data for the system.

Tim Vestey, managing director of Trafficlink said: "This combined technology offering will provide fleet managers with a key added-value service that helps them avoid getting both kit and people tied-up. And where it's too late to divert vehicles from a jam, fleet managers can now assess severity, give clients a detailed explanation, assess delay time and reschedule deliveries as appropriate."

Will Garside
Read more on Web software