HP challenges Xerox in high-end printer market
Hewlett-Packard is set to challenge Xerox's dominance of the high-end printer market, following the launch of its first 50...
This Article Covers
RELATED TOPICS

Download this free guide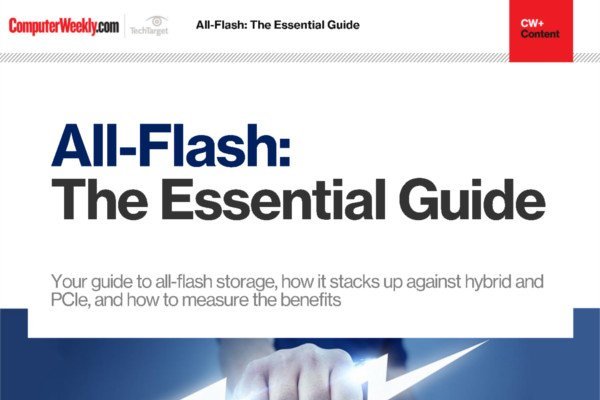 All-Flash: The Essential Guide
Access this guide to learn about all-flash storage, how it stacks up against hybrid and PCIe, and how to measure the benefits.
By submitting your personal information, you agree that TechTarget and its partners may contact you regarding relevant content, products and special offers.
You also agree that your personal information may be transferred and processed in the United States, and that you have read and agree to the Terms of Use and the Privacy Policy.

Hewlett-Packard is set to challenge Xerox's dominance of the high-end printer market, following the launch of its first 50 page-per-minute HP 9000 LaserJet printer earlier this week.



Although HP has over 50% market share of the workgroup printer market, it has not previously competed in the low volume/high margin 50-100ppm system printer market, which Xerox heads with 62% market share, according to analyst group IDC.

"The 9000 is aimed squarely at the high-end market, at customers who are looking for more flexibility," said Kirstine Mayall, category manager for emerging print products at HP. "Features such as the embedded Web server, virtual machine and smart consumable management will help managers to create custom solutions to fit their needs."

The system printing market offers higher margins to manufacturers, with revenue from lucrative service contracts and entrance to large enterprise customers providing further incentives to compete in this sector.

Traditionally, Xerox, Oce and IBM have dominated the market, regarded as difficult to enter, due to the specialist nature of the hardware, low sales volumes and cautious buyers.

But HP is now looking to provide an alternative to super-fast 100ppm printers by launching software within the next few weeks that allows groups of LaserJet 9000 printers to collaborate, distribute and share jobs intelligently.

Xerox, which reported losses of £136m and a 13% fall in sales last quarter, makes a significant portion of its £3.4bn revenue from the high-end digital printing and copier market.

Despite this, Julio Vial, a senior analyst at IDC, claims there is room for growth in the high-end printer market: "The purchase of a group of high-end printers may appeal to customers who would have normally chosen a system printer. The volume is still very low but this will increase, especially as customers are offered more choice," he said.

Xerox was unavailable for comment at the time of publication.

Will Garside
Read more on Data centre hardware