PCG takes Inland Revenue to court over IR35
The High Court has set a date to hear the Professional Contractors Group's (PCG) case against the Inland Revenues' IR35...
The High Court has set a date to hear the Professional Contractors Group's (PCG) case against the Inland Revenues' IR35 regulations.
Chris Mugan
The Inland Revenue is to meet the PCG in court for three days from tomorrow to discuss the tax change that contractors say is forcing many of them to emigrate.

Download this free guide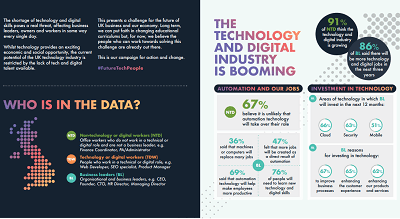 Infographic: Future-proofing UK technology
The shortage of technology and digital skills poses a real threat, affecting business leaders, owners and workers in some way every single day. Whilst technology provides an exciting economic and social opportunity, the current potential of the UK technology industry is restricted by the lack of tech and digital talent available. This presents a challenge for the future of UK business and our economy. Long term, we can put faith in changing educational curriculum but, for now, we believe the people who can work towards solving this challenge are already out there.
By submitting your personal information, you agree that TechTarget and its partners may contact you regarding relevant content, products and special offers.
You also agree that your personal information may be transferred and processed in the United States, and that you have read and agree to the Terms of Use and the Privacy Policy.
At the High Court, lawyers for the PCG will argue that IR35 contravenes European law because by its restrictions on a contractor's eligibility for taxation as a small business effectively constitutes illegal state aid to larger firms. IR35 treats up to 95% of self-employed contractors' gross income as profit, the PCG claims.
"IR35 confuses a small business with an individual. A consultant's turnover is treated as salary, so they have no money for reinvestment, equipment or diversifying," a spokeswoman for the PCG said.
After the budget speech, PCG chairman Gareth Williams lambasted Gordon Brown for failing to repeal IR35. "There is little point in the chancellor making token gestures towards small businesses when many of those small businesses will have either closed down or moved overseas," he said.
This week's hearing follows a ruling by Mr Justice Gibbs last October that there should be a judicial review of IR35.
The all-party Treasury Select Committee of MPs has strongly criticised the Government for pushing through IR35 without fair consultation while the Conservative Party has pledged to repeal IR35. Shadow trade secretary David Heathcoat-Amory described it as a stealth tax that was wrong for small business.
The Inland Revenue hopes to raise £400m a year from IR35, which takes its name from the press release in which the tax was announced after the March 1999 Budget.