Camden pilots online payment for rates and parking tickets
Camden Council is to pilot an online payment project to enable parking tickets, business rates and council tax easier to be paid...
Camden Council is to pilot an online payment project to enable parking tickets, business rates and council tax easier to be paid over the Internet.
Joy Macknight
The council has teamed up with payment solutions provider DataCash as part an e-government initiative. The funding has been provided primarily from Camden's modernising government budget, with lesser contributions from pilot services.

Download this free guide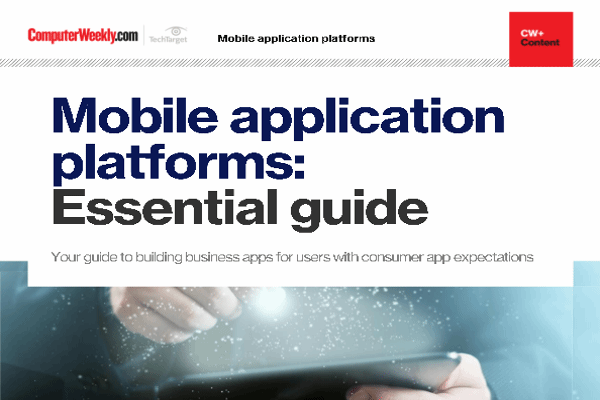 Building business apps for users with consumer app expectations
One of the mantras of modern enterprise application development is that business applications should be as easy to use as mass market consumer applications. In this guide, Computer Weekly examines the issues around mobile applications and the platforms emerging to help developers.
By submitting your personal information, you agree that TechTarget and its partners may contact you regarding relevant content, products and special offers.
You also agree that your personal information may be transferred and processed in the United States, and that you have read and agree to the Terms of Use and the Privacy Policy.
Council IT managers across the UK will be watching the project closely, as they strive to implement Tony Blair's e-government agenda, which dictates that all public sector services must be available online by 2005.
"This project is part of the modernising government agenda and our aim is to improve the level of service that we currently offer," said Noel Frost, the consultant managing the implementation for Camden Council.
"Other councils accept card payments via an online form for council services. However, to the best of our knowledge, this is not a true online payment system as it does not authorise payments in real-time nor does it validate account details and automatically update local management systems. We are not aware of any other council offering a truly automated online payments system at this stage."
The pilot project, which is due to go live in mid-March, will last for one year. During the next 12 months the application will be evaluated and fine-tuned with additional services being added. The council Web site will have a feedback section so that users can indicate whether they find the service useful.
By providing free Internet access in the borough's libraries, Camden hopes all local people will have the opportunity to participate in the scheme.
The online payments project consists of a number of contracts covering Web development, hosting, a merchant acquirer interface and various back office interfaces. "The purpose of the pilot is to gain a better understanding of all these elements," said Frost.
Read more on Business applications