The Linux revolution gathers pace


Guy Campos
A flurry of announcements has accompanied this week's Linuxworld conference and exhibition in New York, as the open-source...
Guy Campos
A flurry of announcements has accompanied this week's Linuxworld conference and exhibition in New York, as the open-source operating system gains credibility as a business software resource. ComputerWeekly.com summarises the ten most important announcements.

Download this free guide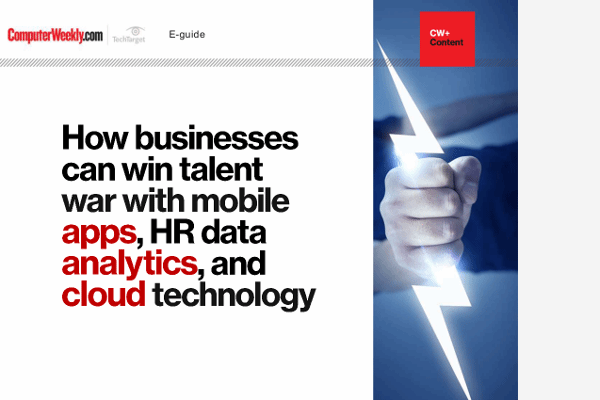 How businesses can win talent war with mobile apps, HR data analytics and cloud technology
Latest articles on HR best practices: mobile apps disrupting the annual staff appraisals; reasons for and against open-source software; and Rolls-Royce case study.
By submitting your personal information, you agree that TechTarget and its partners may contact you regarding relevant content, products and special offers.
You also agree that your personal information may be transferred and processed in the United States, and that you have read and agree to the Terms of Use and the Privacy Policy.

1. The Linux 2.4 kernel is finally approved by Linux creator Linus Torvalds a year later than expected, on the eve of the conference. Improvements over the 2.2 release include upgraded symmetric multiprocessing support (up to 32 Intel processors), the ability to address up to 64GB of physical memory on Intel machines, expanded peripheral support, and support for new architectures, such as IBM's S/390 mainframe and Intel's IA-64 Itanium processor family.
2. IBM announces an additional $300m (£203m) for Linux on top of its planned $1bn investment. "Linux is ready for real business," says IBM's president and chief operating officer Sam Palmisano.
3. Borland announces its Kylix software programming tools, which will help Windows programmers transfer programs to Linux easily.
4. Dell and Oracle announce an agreement to provide users of Linux with Intel-based servers that come bundled with Oracle's 9i database or 9i application server.
5. Sun, a company previously known to be lukewarm about Linux, releases a version of Java for small gadgets running on the open-source operating system.
6. Hewlett-Packard, Maxtor and Linuxcare are to work on Linux-based storage network devices.
7. Dell is to build a special-purpose email server based on open-source email software from Sendmail alongside Red Hat Linux.
8. Red Hat is to build versions of the Nautilus file management software package into future distributions of Linux.
9. Advanced Micro Devices releases a Linux version of a simulator application to help programmers write software for its upcoming 64-bit Sledgehammer chips.
10. Suse Linux is to package open-source e-commerce software from Zelerate with its Linux distributions.
Read more on Open source software