IBM launches multicultural e-business suite
IBM has launched a new e-business suite aimed at improving multicultural trade.
IBM has launched a new e-business suite aimed at improving multicultural trade.
Will Garside
IBM has launched a new e-business suite aimed at improving multicultural trade.
The WebSphere Commerce Suite 5.1 has support for multiple currencies, languages and rules covering country specific conventions.
Kevin Doyle, marketing manager for the suite claimed that support included information on transborder shipping, localised taxation and buying regulations.

Download this free guide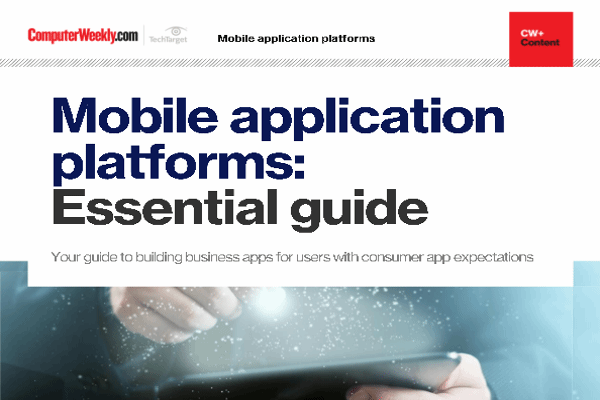 Building business apps for users with consumer app expectations
One of the mantras of modern enterprise application development is that business applications should be as easy to use as mass market consumer applications. In this guide, Computer Weekly examines the issues around mobile applications and the platforms emerging to help developers.
By submitting your personal information, you agree that TechTarget and its partners may contact you regarding relevant content, products and special offers.
You also agree that your personal information may be transferred and processed in the United States, and that you have read and agree to the Terms of Use and the Privacy Policy.
He gave the example of differences in credit card rules between the US, which only allows debits once goods have arrived, and the UK, where the debit on order processed method is preferred. Such issues, he explained, need to be considered by e-commerce vendors.
IBM claims to have generated $14.9bn (£10.2bn) from its own multicultural online Shop IBM Web sites and is one of a growing number of vendors featuring multiculturalism as a key selling point for e-commerce software.
Notable competitors include Vignette and Broadvision, which have both launched new globalisation modules for their respective e-commerce and content management applications.
The launch of the IBM suite comes as research from analyst group Jupiter predicts that three-quarters of the global Internet population will reside outside the U.S. by 2005.
The US market currently accounts for nearly 40% of the global Internet market.
Analyst, Bola Rotabi at Ovum said, "This is definitely a good move and will reduce the development time and complexity of many a web project. One question which needs to be addressed is how IBM will manage the constant changes of laws and business practices required to keep the suite updated."
IBM has yet to comment on its plans for updating the Commerce suite to cover changes in legislation.
Read more on Business applications