B2C missing the personal touch


Guy Campos
E-commerce companies focused on the mass consumer market should personalise their Web sites to gain market advantage and control...
This Article Covers
RELATED TOPICS
Guy Campos
E-commerce companies focused on the mass consumer market should personalise their Web sites to gain market advantage and control costs until mass broadband access is rolled out, analysts have urged.

Download this free guide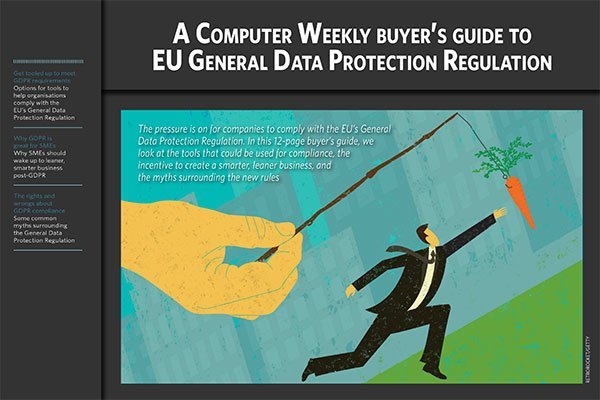 Computer Weekly's Buyer's Guide to GDPR Part 2
In this 12-page buyer's guide, we look at the tools that could be used for compliance, the incentive to create a smarter, leaner business, and the myths surrounding the new rules.
By submitting your personal information, you agree that TechTarget and its partners may contact you regarding relevant content, products and special offers.
You also agree that your personal information may be transferred and processed in the United States, and that you have read and agree to the Terms of Use and the Privacy Policy.
A report from investment bank JP Morgan claims the current narrowband environment is the "worst possible set of operating characteristics for Internet businesses". It urges e-commerce firms to put chief information officers on the board, with equal status to business alliance managers, citing Amazon as a model management structure.
The analysts say that until there is mass access to broadband communications, e-commerce operations should use the point-to-point nature of the Internet to address consumers personally, instead of treating them like a mass TV audience.
Businesses should seek to work with Internet companies which offer content drawn from different sources and offer it as a single presentation to customers, and should personalise their services based on customer data. Multi-platform delivery strategies are also vital, since the roll-out of broadband network connections will lead to more consumers accessing the Internet through mobile phones or next-generation gaming consoles, such as Dreamcast, X-Box, Playstation 2 and Dolphin.
The analysts recommend that Internet-based businesses can build scale quickly by widening the range of products they offer, serving a larger volume of users, and using capital efficiently.
Successful e-businesses will focus on building their brands by making customers' interaction with their Web sites a positive experience, rather than simply throwing money at mass media advertising campaigns.
E-commerce companies should also keep overheads, particularly marketing costs, as low as possible during the current narrowband phase of the Internet, particularly if there is an entertainment element to their service which is badly presented at low connection speeds.
E-business ventures are also urged to increase their revenue and share marketing and technology costs by developing alliances with other businesses.
Seven factors in B2C success
Personalise the interface
Enhance its functionality
Build scale quickly
Create experience-based brands
Focus on physical distribution and on patenting technology assets
Be savvy - innovate and execute
Survive narrowband
Read more on E-commerce technology