MPs slam MoD for £40m IT waste


Parliamentary reporter
The Ministry of Defence (MoD) has been condemned by MPs for wasting almost £40m on two failed IT projects.
The...


Parliamentary reporter

The Ministry of Defence (MoD) has been condemned by MPs for wasting almost £40m on two failed IT projects.

The Commons Public Accounts Committee (PAC) said the MoD must recognise the high risks in developing bespoke IT systems and think twice before launching any more.

Download this free guide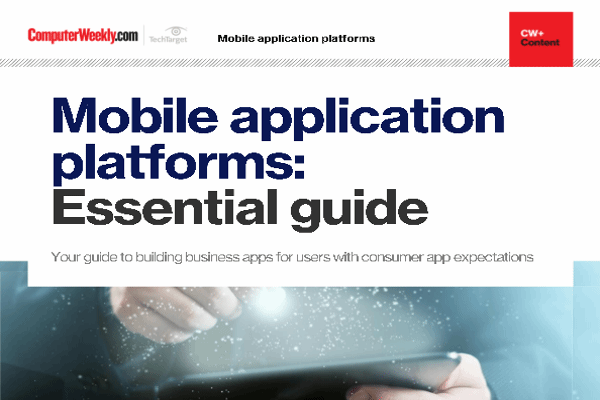 Building business apps for users with consumer app expectations
One of the mantras of modern enterprise application development is that business applications should be as easy to use as mass market consumer applications. In this guide, Computer Weekly examines the issues around mobile applications and the platforms emerging to help developers.
By submitting your personal information, you agree that TechTarget and its partners may contact you regarding relevant content, products and special offers.
You also agree that your personal information may be transferred and processed in the United States, and that you have read and agree to the Terms of Use and the Privacy Policy.
The ministry lost £21m on the Common User Data System, intended to replace teleprinters to send and receive signals to RAF units.
Software problems meant the new system never worked satisfactorily and it had to be abandoned.
It also wasted £8.7m on the Pay Replacement System 2, intended to succeed the Royal Navy's existing pay system. Unforeseen complexities led to delays causing the cost to spiral out of control, forcing the project to be abandoned.
The all-party PAC said, "When considering future proposals for bespoke IT systems, the department should recognise the high risk of those systems. Very serious consideration, therefore, needs to be given to decisions to proceed with the development of such bespoke systems in future."
The committee also criticised the MoD over defects in the system controlling payments by the army pensions system - including "weaknesses in password control" which allowed Marvin Hammill to defraud it of £477,000. He is now in prison and the MoD is seeking to recover the cash in the courts.
It also condemns the ministry for exceeding its spending limits for the fourth year running and being unable to reconcile its pay accounts. PAC chairman David Davies said, "This report raised serious doubts about financial management in the MoD.
"Its ill-considered attempts to develop bespoke IT systems and its inadequate systems of control have led directly to significant losses to public funds. Taxpayers have a right to expect much better stewardship of their money."
Ministry of Defence: Appropriation Accounts 1998-99 (HC 265)
Read more on Business applications