News
Stay informed about the latest enterprise technology news and product updates.
Elder Pharma's IT roadmap for 2011-12
Elder Pharmaceuticals is looking at investing in ERP, BI, drug discovery software—and more as part of its IT roadmap
Elder Pharmaceuticals plans to invest Rs 2.5 crore to Rs 5 crore as part of its IT roadmap for the financial year 2011-12. Jitendra Mishra, the general manager of IT at Elder Pharmaceuticals, says that the investment toward its IT roadmap for 2011-12 will be spread across various projects including ERP, BI, video, drug discovery software, a laboratory information management system (LIMS) and packaging. "We have undertaken massive rural expansion activity under Elvista, our rural marketing division, as well as looking at ramping up our export business. Our IT roadmap is aligned with these expansion plans."

Download this free guide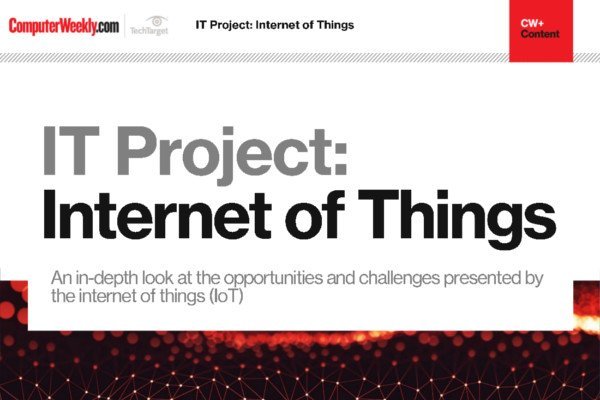 IT Project: Internet of Things
Have an in-depth look at the opportunities and challenges presented by the internet of things
By submitting your personal information, you agree that TechTarget and its partners may contact you regarding relevant content, products and special offers.
You also agree that your personal information may be transferred and processed in the United States, and that you have read and agree to the Terms of Use and the Privacy Policy.
At present, Elder uses an ERP package which was developed in-house six years ago. In accordance with the IT investment roadmap, the company intends to migrate to a branded ERP application to broaden the scope for automation across the enterprise. The new ERP will automate all enterprise processes from procurement planning to distribution. Elder is now evaluating Microsoft Accepta, Oracle Financials and BatchMaster Software. The ERP migration is expected to commence by April 2011; the company has budgeted Rs 1.5 crore for the project.
The IT roadmap includes the deployment of a business intelligence (BI) application. The company has set aside Rs 20 lakh for the BI deployment, in addition to the investments to be made in data warehousing under the IT roadmap. "We have evaluated SAP Business Objects, IBM Cognos and Maia's 1Key. Maia's product looks to be promising, and has the best pricade in data warehousing. "We evaluated Business Objects and Cognos in addition to 1Key. Maia looks to be promising the best price-performance among the three. We are yet to take a final call," states Mishra.
At present, the applications used by Elder include the homegrown ERP, supply chain management software by IBIS, a sales automation and CRM solution by Anant Info, an HR management solution by NIIT, and the SQL 2008 database management system. As per the IT roadmap, the new BI solution will be expected to collect information from all these sources as well as from Excel sheets.
Manufacturing, R&D
Elder has seven manufacturing plants in India and one in Bulgaria. Under its IT roadmap for 2011-12, the company plans to deploy two projects, Video Wall and video conferencing, to improve the visibility of its manufacturing and distribution processes. "As part of our IT roadmap, we will deploy Video Wall for the online surveillance of all our manufacturing locations," Mishra discloses. "With Video Wall, Elder's CEO and board members can get first-hand information about what is happening in any manufacturing location on a real-time basis. Video conferencing will facilitate video communication between the top management and the floor managers, and thus expedite production-related decisions."
According to Mishra, the video applications to be deployed under Elder's IT roadmap are expected to improve the visibility of the distribution channels. Over the next two years, Elvista plans to establish a channel network across 1,500 towns in India. "The process will involve identifying potential companies to partner with, inducting them, and offering them some basic product training. With video applications in place, this activity will get a major boost. We will organize video conferences with our partners at key locations across the country." Elder has budgeted Rs 40 lakh for the implementation of these two video projects under its IT roadmap. It is currently evaluating solutions from Tandberg and Polycom for the projects.
Other investments under the IT roadmap include a laboratory information management system (LIMS), as well as a software solution for drug discovery, research and development. Elder has roped in Wipro Technologies and a consultancy firm to carry out the need assessment and to evaluate software offerings available in the market. Mishra reveals that Elder has sanctioned a combined budget of Rs 15 lakh under its IT roadmap for these two domain-specific projects.
Process improvement
Finally, Elder's roadmap for IT investments covers packaging artwork, a project aimed at speeding up and smoothening the drug packaging process. "Drug packaging involves coordinating with various people – internal and external," Mishra explains. "The process involves manufacturing and sales departments, accounts and taxation teams, as well as third-party packaging companies. We also have to adhere to the FDA regulatory norms. Automating packaging will bring speed, efficiency and accountability to the whole process, and thus achieve some of the objectives of our IT roadmap." Elder has budgeted Rs 10 lakh for the packaging artwork project under its IT roadmap for 2011-12.