EMC, Dell renew their vows
EMC and Dell have extended their partnership until 2013, with Dell now also reselling EMC's Celerra products
Dell and EMC have announced that their partnership, which currently sees Dell resell select EMC equipment, will be extended until 2013.
The renewed deal is also deeper than the previous arrangement, as Dell will now be able to resell EMC's Celerra products.
Dell Australia's Justin Boyd said the ability to sell Celerra will be important for the company, as the company sees demand for the multi-protocol array (which can handle iSCSI, fiber channel and act as SAN or NAS) among its clientele. The product will not erode sales of Dell's own storage products, Boyd said, as they do not offer this functionality.

Download this free guide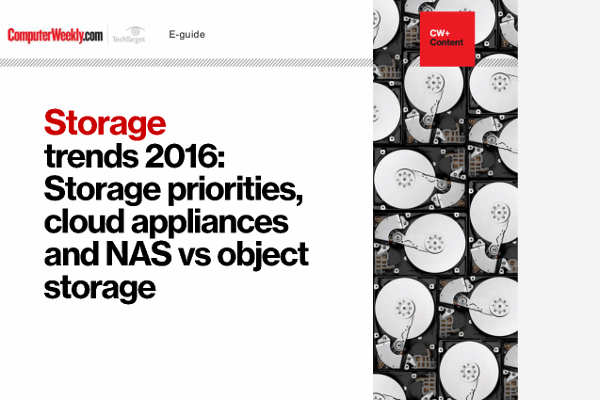 Storage trends 2016: Storage priorities, cloud appliances and NAS vs object storage
Our guide to the latest shifts in the Storage to-do list for IT departments, cloud appliance providers, and what to do with large volumes of unstructured data
By submitting your email address, you agree to receive emails regarding relevant topic offers from TechTarget and its partners. You can withdraw your consent at any time. Contact TechTarget at 275 Grove Street, Newton, MA.
You also agree that your personal information may be transferred and processed in the United States, and that you have read and agree to the Terms of Use and the Privacy Policy.

EMC Australia's David Henderson said the deal is of great importance to the company as it helps it to win customers whose storage needs are fuelled by the acquisition of servers.
"Dell gives EMC faster access to VMWare users who are buying servers as a catalyst for storage acquisition. It also allows us to compete with HP and IBM," as those two vendors can sell storage and servers in a single deal. EMC has no servers of its own, making the Dell alliance its best route to market when customers look to buy computers and storage at the same time.
Henderson also opined that the alliance will appeal to organisations in the current economic climate, because "customers getting nervous about fringe players."
Vendors on the scale of EMC and Dell working together, he said, represent a more attractive preposition to customers.
"I think you will see more alignment between major players going forward together with a value proposition to clients," Henderson said. "It it is easy to talk about these alliances but hard to make it work, because you have two organisations of equals."
"But after six years we have the experience and one of the classic examples of how working together can actually work."