IT distributor upgrades its storage... twice!
Sydney IT distributor Distribution Central explains its rocky upgrade path from DAS to NAS and beyond.
Sydney-based IT distributor Distribution Central is happily using a NetApp StoreVault, after a rocky upgrade path from direct-attach storage.
"We have an environment with ten servers running different applications," explains Michael Carlisle, Distribution Central's Chief Information Officer.

Download this free guide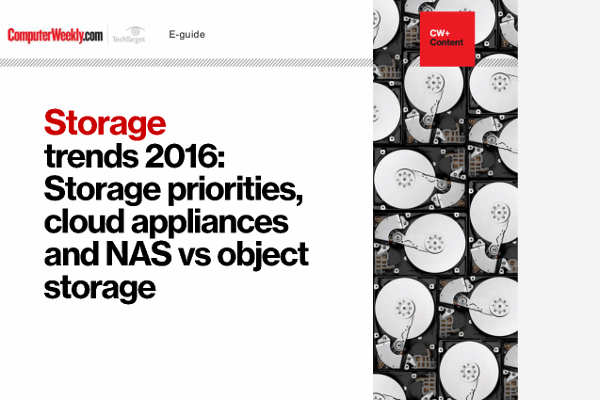 Storage trends 2016: Storage priorities, cloud appliances and NAS vs object storage
Our guide to the latest shifts in the Storage to-do list for IT departments, cloud appliance providers, and what to do with large volumes of unstructured data
By submitting your personal information, you agree that TechTarget and its partners may contact you regarding relevant content, products and special offers.
You also agree that your personal information may be transferred and processed in the United States, and that you have read and agree to the Terms of Use and the Privacy Policy.

"We had a number of different servers collecting data at different points. This gave us an issue with the location of data and our backup strategy, because data spread around so many locations was a problem."
Carlisle felt that NAS was a logical upgrade, as it would centralise data and make it easier to back up. "We went with a not-to-be-named vendor – and had a bit of a disaster on a full RAID 5 striped system when we lost our backups," Carlisle recalls.
"We put faith in the device to do what it was supposed to do. Once it became full, we had a power shutdown it could not reboot itself properly – and no-one could recover the data."
At this time, Distribution Central was distributing NetApp equipment but had not considered the vendor as a supplier.
"I had not looked at StoreVault – even though we were distributing it," Carlisle says. "So I sat down with the StoreVault guys and said I need CIFS shares and iSCI volumes."
Today, the company uses StoreVaults as a hybrid NAS/SAN, with NetApp's Snap Manager, with the software taking constant snapshots of its five production SQL Server databases. The company uses the snapshots of the databases for its development and test environments, while operating its live applications from the StoreVault as well. This arrangement has made it possible to operate the two environments from one pool of storage, a cost-saver that also eases administrative chores.
Carlisle is also using the device to manage a NetApp filer, which operates as just a bunch of disks controlled by the StoreVault. The filer is used as a disaster recovery target by the StoreVault
"The StoreVault has never complained or broken," Carlisle concludes. "Nothing that has been promised was not delivered."
Read more on SAN, NAS, solid state, RAID