Problems with anti-virus whitelisting
In this week's edition of Risky Business, our weekly security podcast, Patrick Gray files from Kaspersky's partner conference in St Petersburg and learns about issues with whitelists.
In this week's edition of Risky Business, Patrick Gray tells how he got a chance to talk to a stack of AV guys about problems with whitelisting technology. It's showing a lot of promise, but you still can't throw out the blacklists just yet. The future of anti-malware is looking bloody complicated.

Download this free guide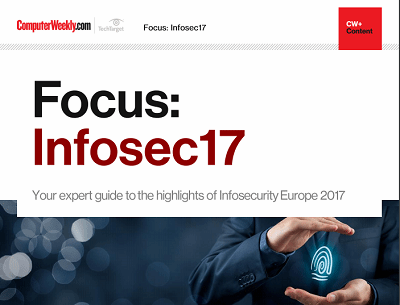 From forensic cyber to encryption: InfoSec17
Security technologist Bruce Schneier's insights and warnings around the regulation of IoT security and forensic cyber psychologist Mary Aiken's comments around the tensions between encryption and state security were the top highlights of the keynote presentations at Infosecurity Europe 2017 in London.
By submitting your personal information, you agree that TechTarget and its partners may contact you regarding relevant content, products and special offers.
You also agree that your personal information may be transferred and processed in the United States, and that you have read and agree to the Terms of Use and the Privacy Policy.
Kaspersky anti-virus CEO Eugene Kaspersky and virus analyst Magnus Kalkuhl are on the show to discuss the conundrum.
Also on this week's show we'll talk to our sponsor RSA Security about smart card authentication. With laptops shipping with smart card readers, PKI is looking tantalisingly practical. Who knew that'd ever happen?